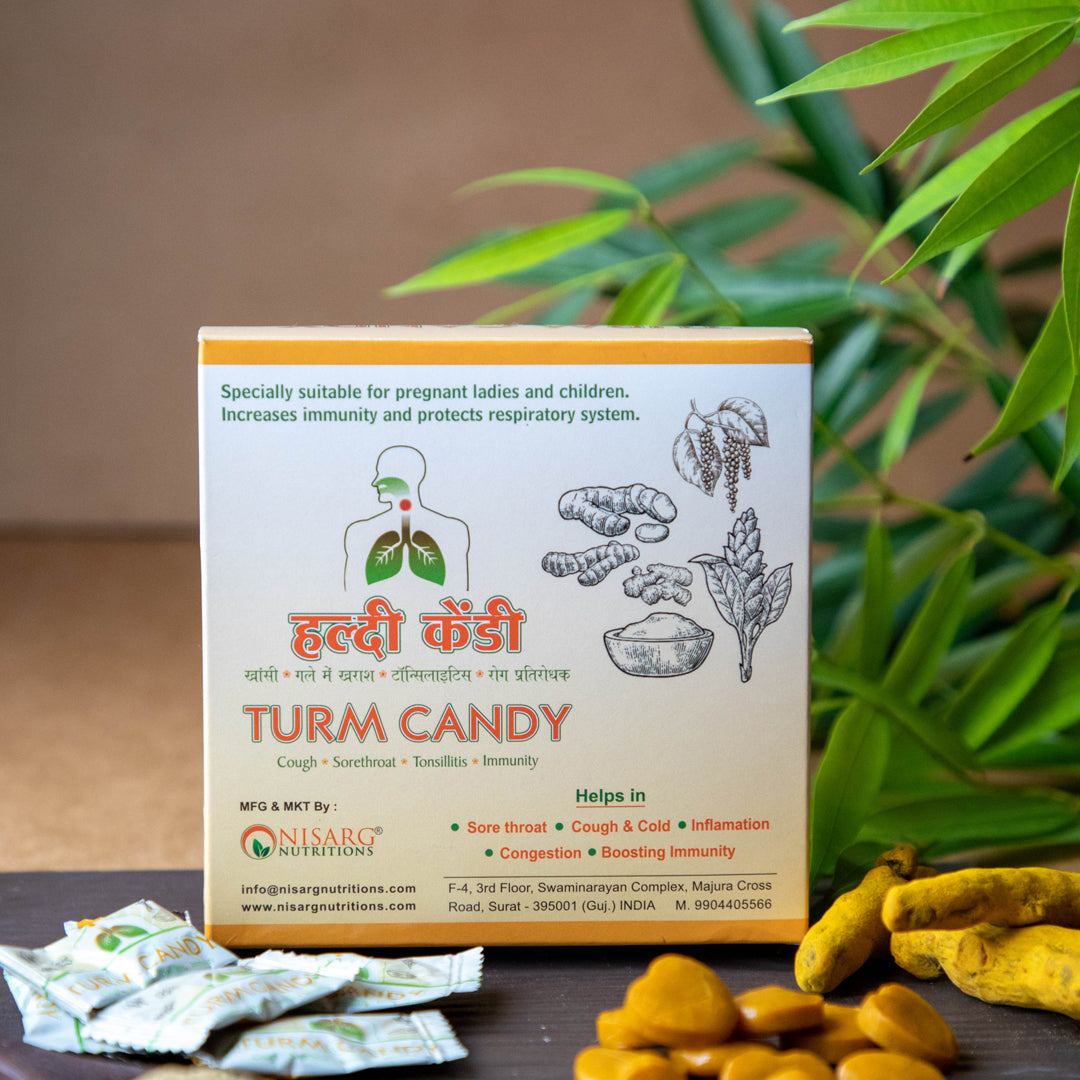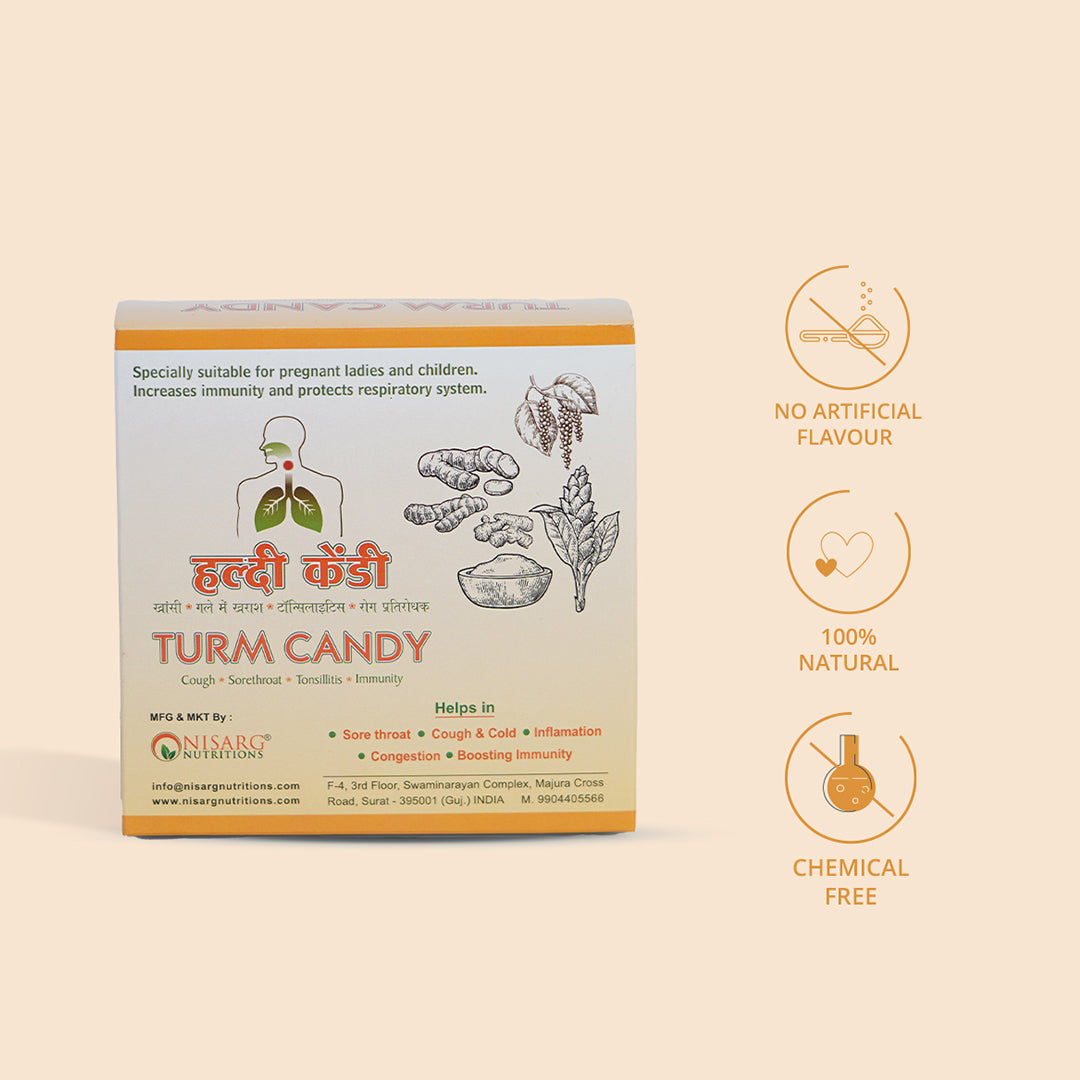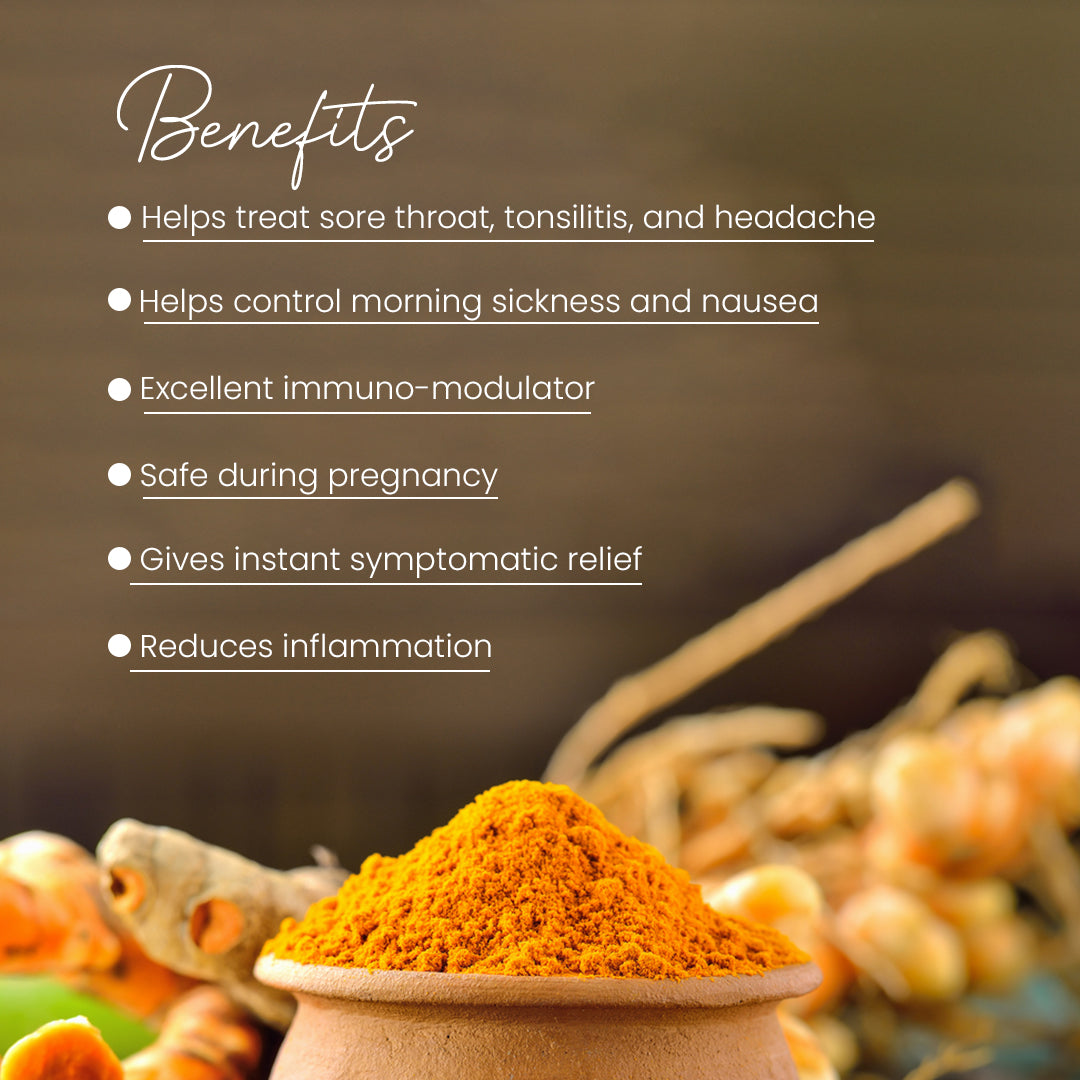 Natural Immunity Booster and Anti-inflammatory
Description
Turmeric is edible gold!
It is not without reason that it is added to almost all savory Indian recipes. It is indispensable in Indian kitchens, second only to salt. Used in Ayurveda for ages, it is a part of many medicinal formulae used in the treatment of various diseases including, but not limited, to respiratory problems, cough, cold, skin diseases, allergies, and diabetes. Modern ethnobotanical research has shown that turmeric is antioxidant, anti-inflammatory, antiseptic, anti-cancerous, immunity booster, etc. It has held a prestigious place in Ayurvedic medicine both individually and also in combination with ginger, pepper, ajwain, ghee, sugar, and other drugs.
What's Inside
A helpful fusion of Turmeric, Black Pepper, Dry Ginger, liquid Glucose, and Sugar.
Benefits
Helps treat sore throat, tonsillitis, and headache.
Excellent immuno-modulator.
Reduces inflammation.
Safe during pregnancy.
Gives instant symptomatic relief.
Helps control morning sickness and nausea.
Usage
For adults (16+ years) – 7-10 candies per day
For kids(5-16 years) – 4-7 candies per day
For toddlers (1-5 years) – 2-4 candies per day
Consult Doctor Medha Patel for Ayurvedic treatments
---
Free Shipping on order above ₹399
Free Gift on prepaid orders over ₹500
Get upto 30% off sitewide
---
---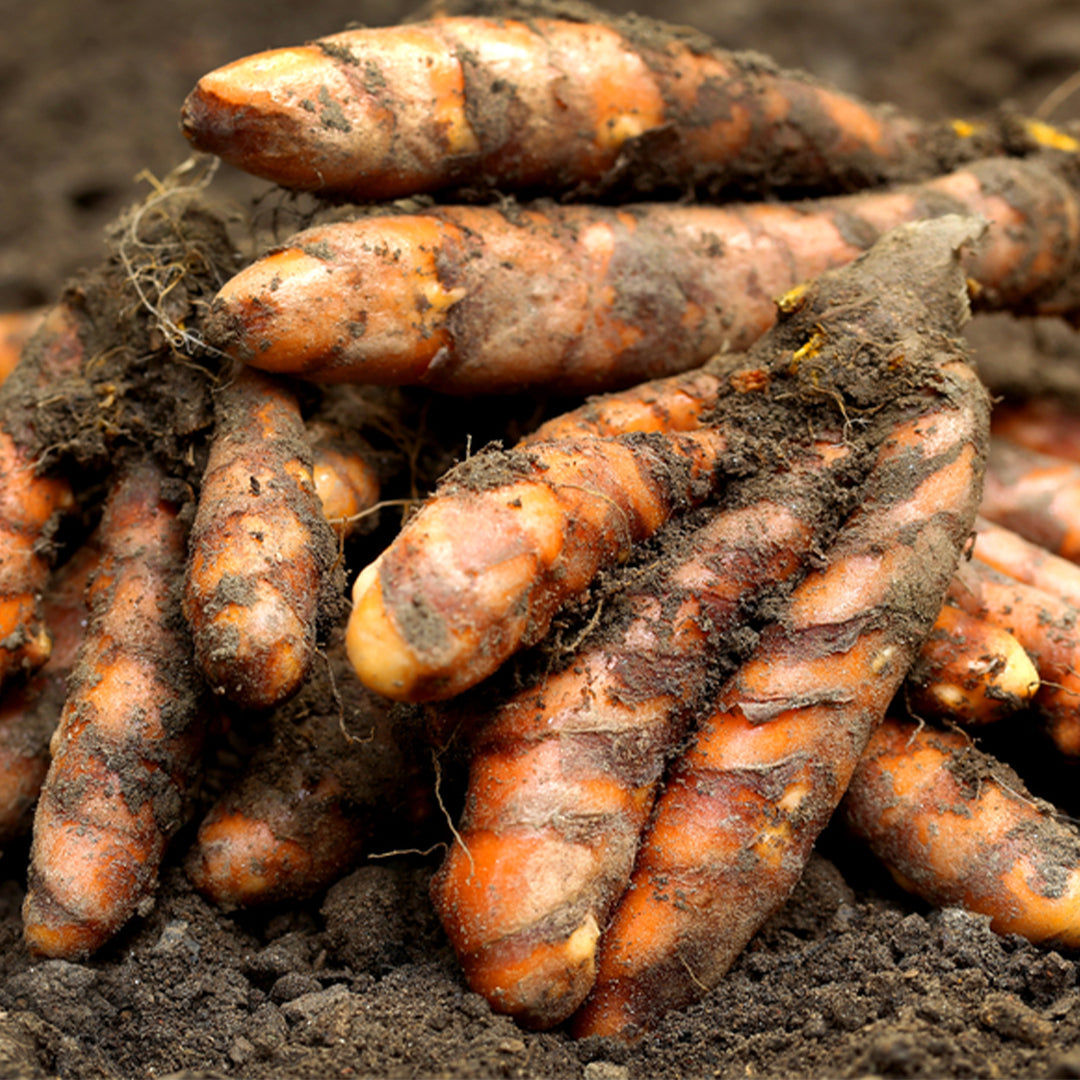 Nisarg Nutritions
Turm Candy
Turm Candy is a fine blend of turmeric, dry ginger, and black pepper. It has been proven that the medicinal properties of turmeric make it an ideal remedy for problems related to cough diseases and colds. Our Turm Candy consists of organic ingredients that are cultivated by tribal farmers. We are a responsible brand and standing true to our brand credo, our products are in alliance with our values. We earnestly believe in employing local farmers, so all our ingredients are locally cultivated.