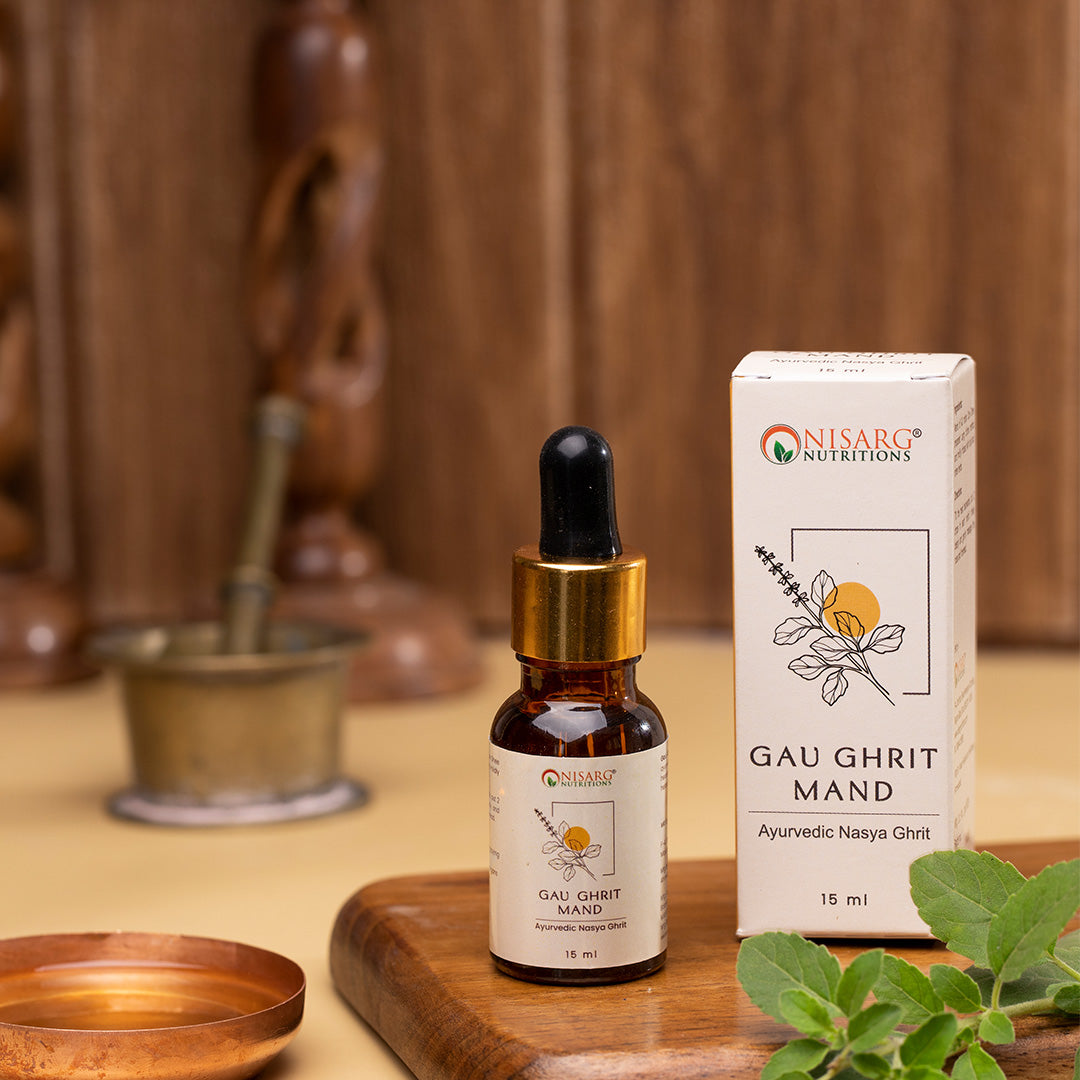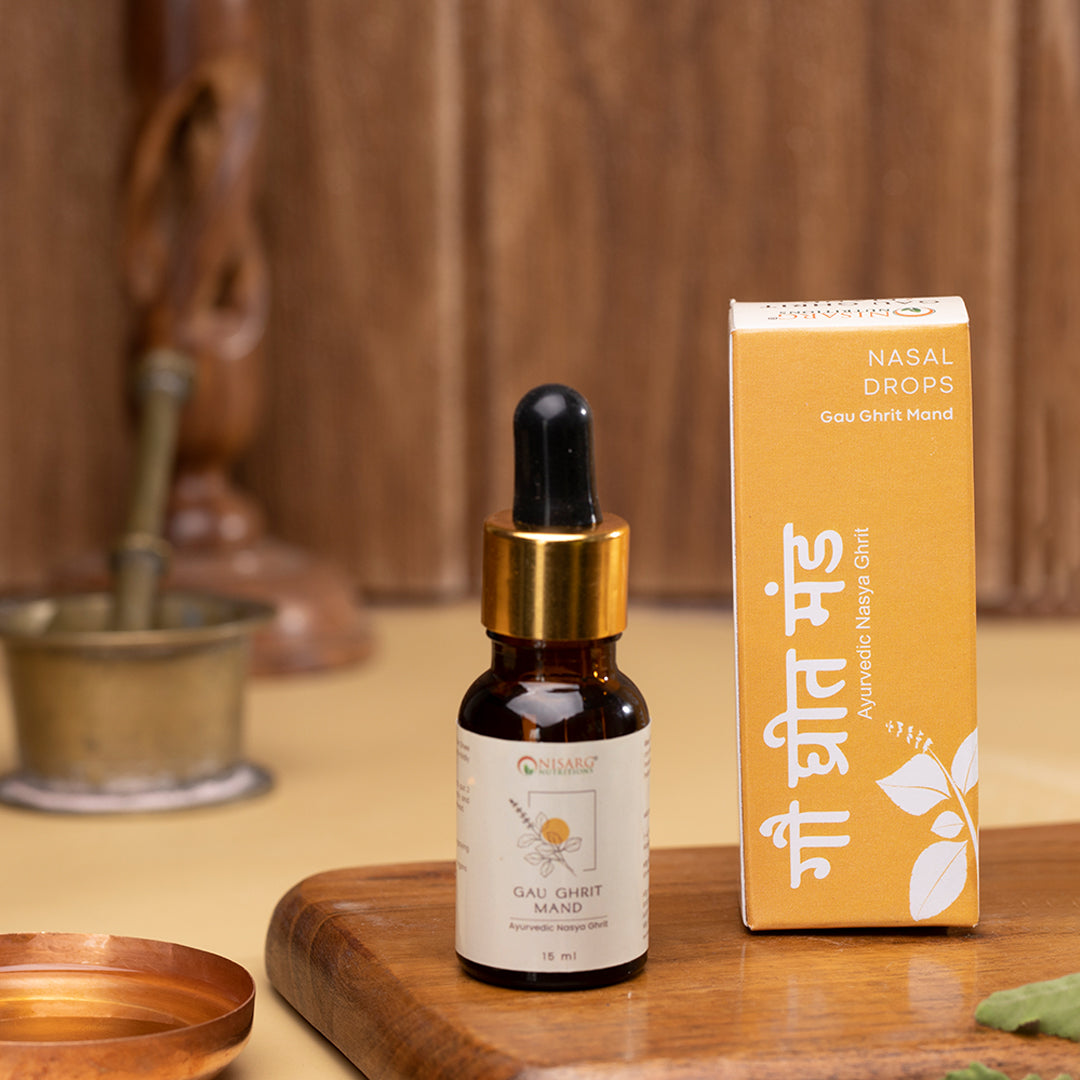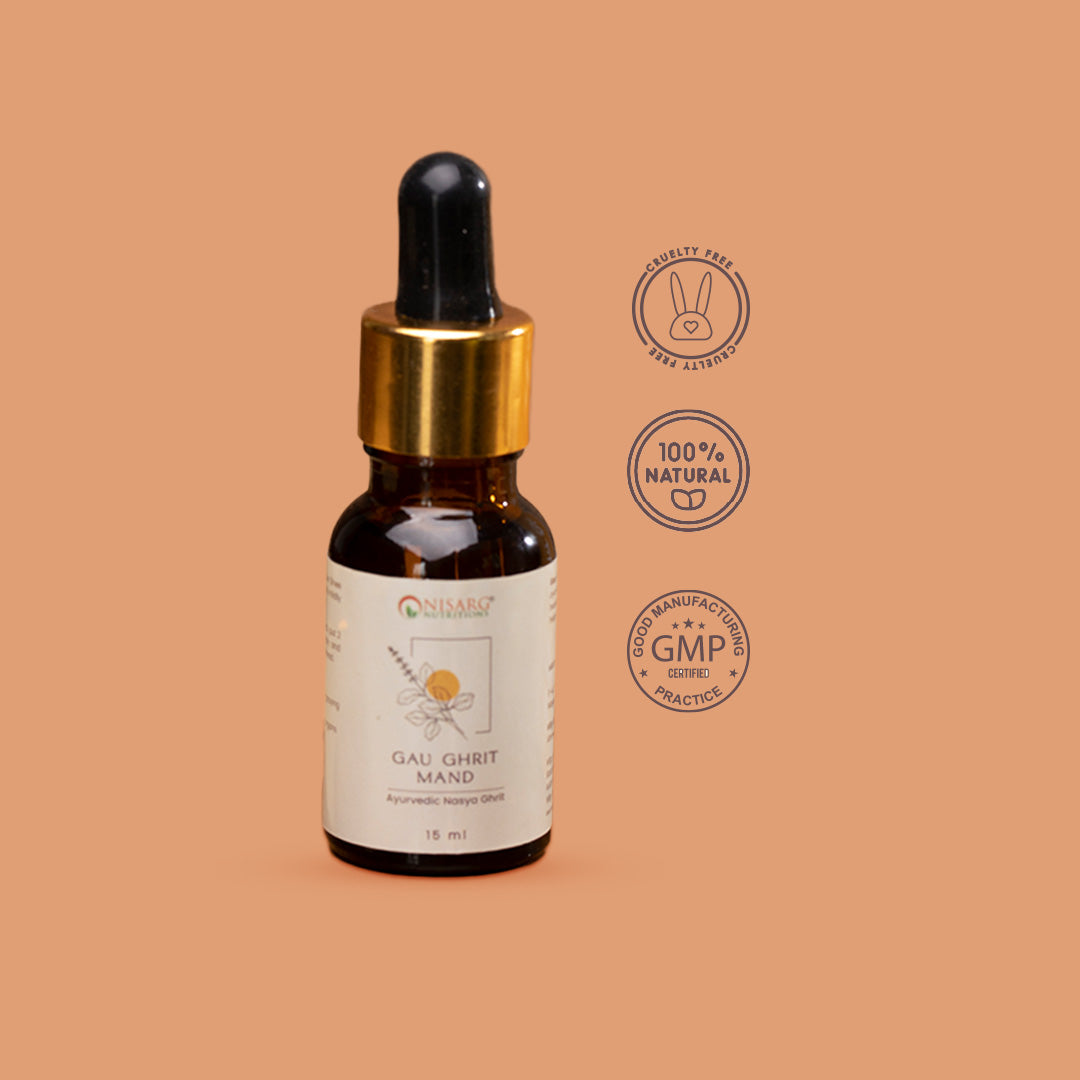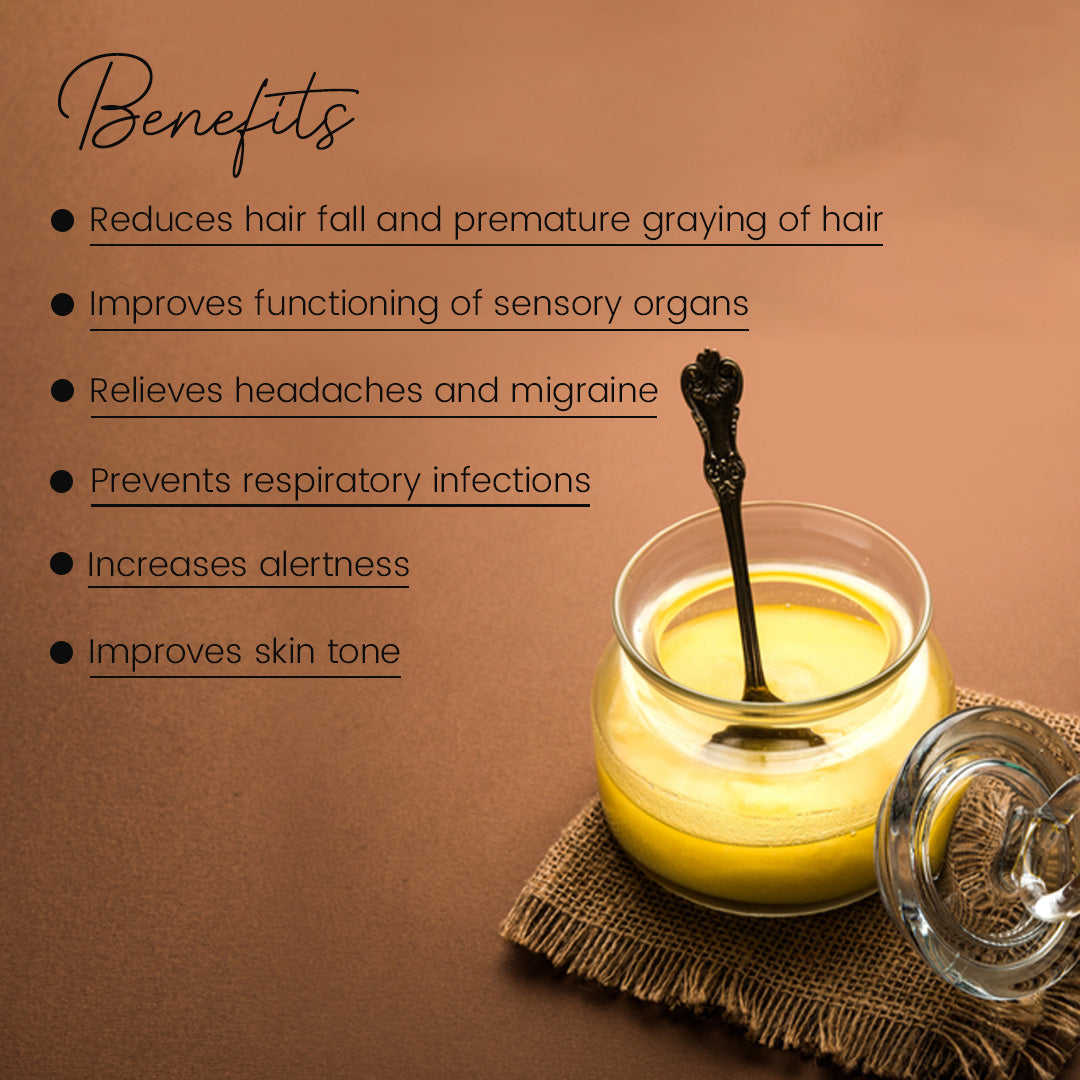 Gau Ghrit Mand (Nasal Drops)
The Liquid Gold of Ayurveda
Rs. 349.00
Regular price
Rs. 499.00
Description
Unlock the power of ancient wisdom with Gau Ghrit Mand Nasya. Mand is the top layer of Gau Ghrit which is always in liquid form. Nasya is an ancient Ayurvedic therapy that involves administering medicated oil/ghee (in our case ghee), water-based medicine, or powder through the nostrils to resolve various health problems. The nasal route of administering medicines is highly efficient in treating various medical conditions manifesting above the shoulder, as the nose is considered to be the doorway to the head in Ayurveda.
What's Inside
Mand of A2 Indian Cow Ghee prepared using Bilona method and mildly infused with Tulsi and other herbs.
Benefits
Reduces hair fall and premature graying of hair.
Improves functioning of sensory organs.
Relieves headaches and migraine.
Prevents respiratory infections.
Increases alertness.
Improves skin tone.
Usage
•Tilt the head backward.
•Put 2 drops in each nostril, and inhale deeply.
•Gently massage the nose and forehead.
•Use it every day for healthy, glowing skin.
•Ideal Time Of Application- Morning
Consult Doctor Medha Patel for Ayurvedic treatments
---
Free Shipping on order above ₹399
Free Gift on Prepaid Orders Over ₹500
Get upto 30% off sitewide
---
---
Gau Ghrit Mand (Nasal Drops)
Rs. 349.00
Regular price
Rs. 499.00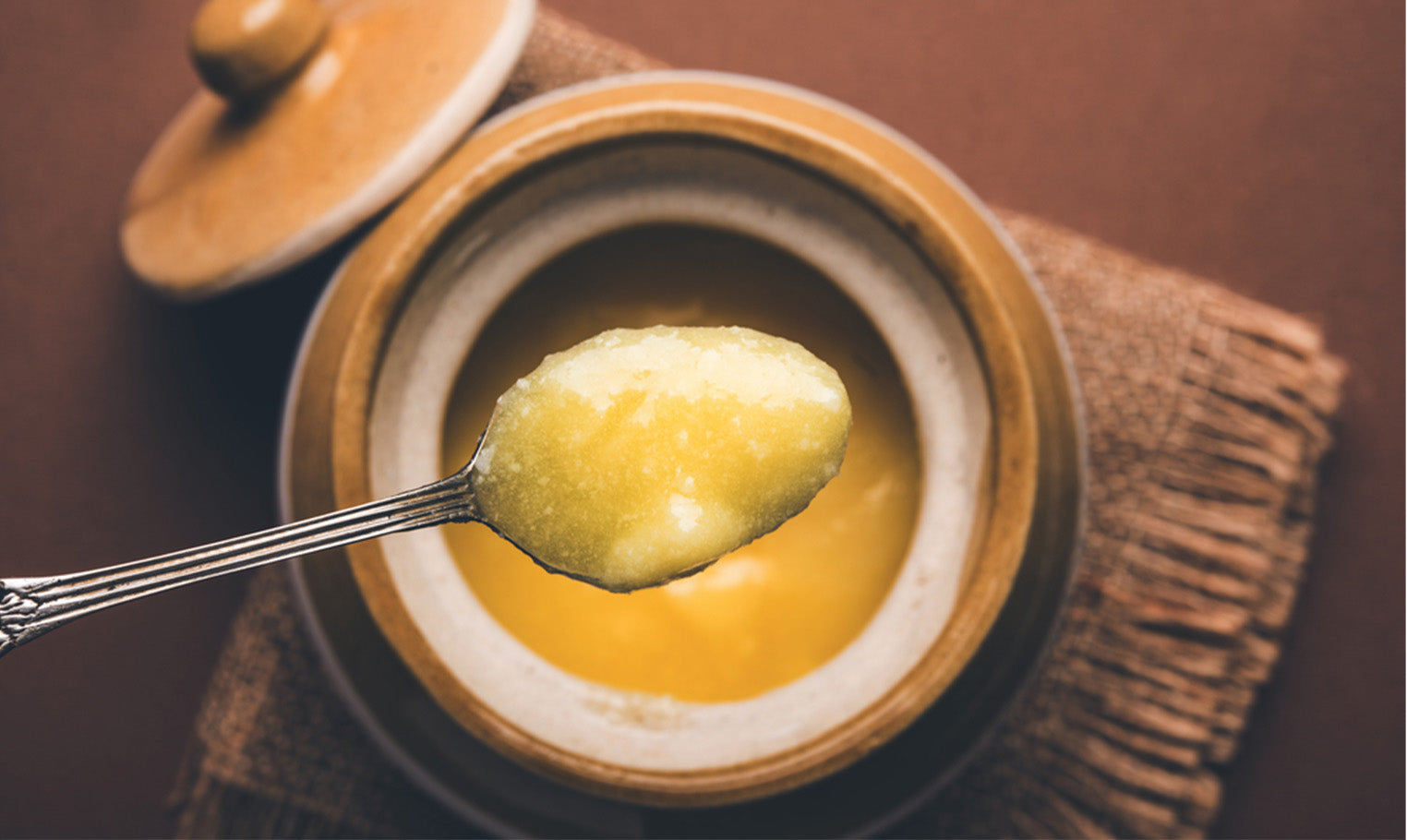 Nisarg Nutritions
Gau Ghrit Mand (Nasal Drops)
Gau Ghrit Mand as Nasal Drops is an ancient Ayurvedic therapy where medicated ghee, oil, or powder is administered through the nostrils to treat several issues. Pure Cow Ghee formulated with herbs has several benefits when as nasal drops. We strongly believe in sourcing our ingredients locally to support the community and staying true to our brand values.