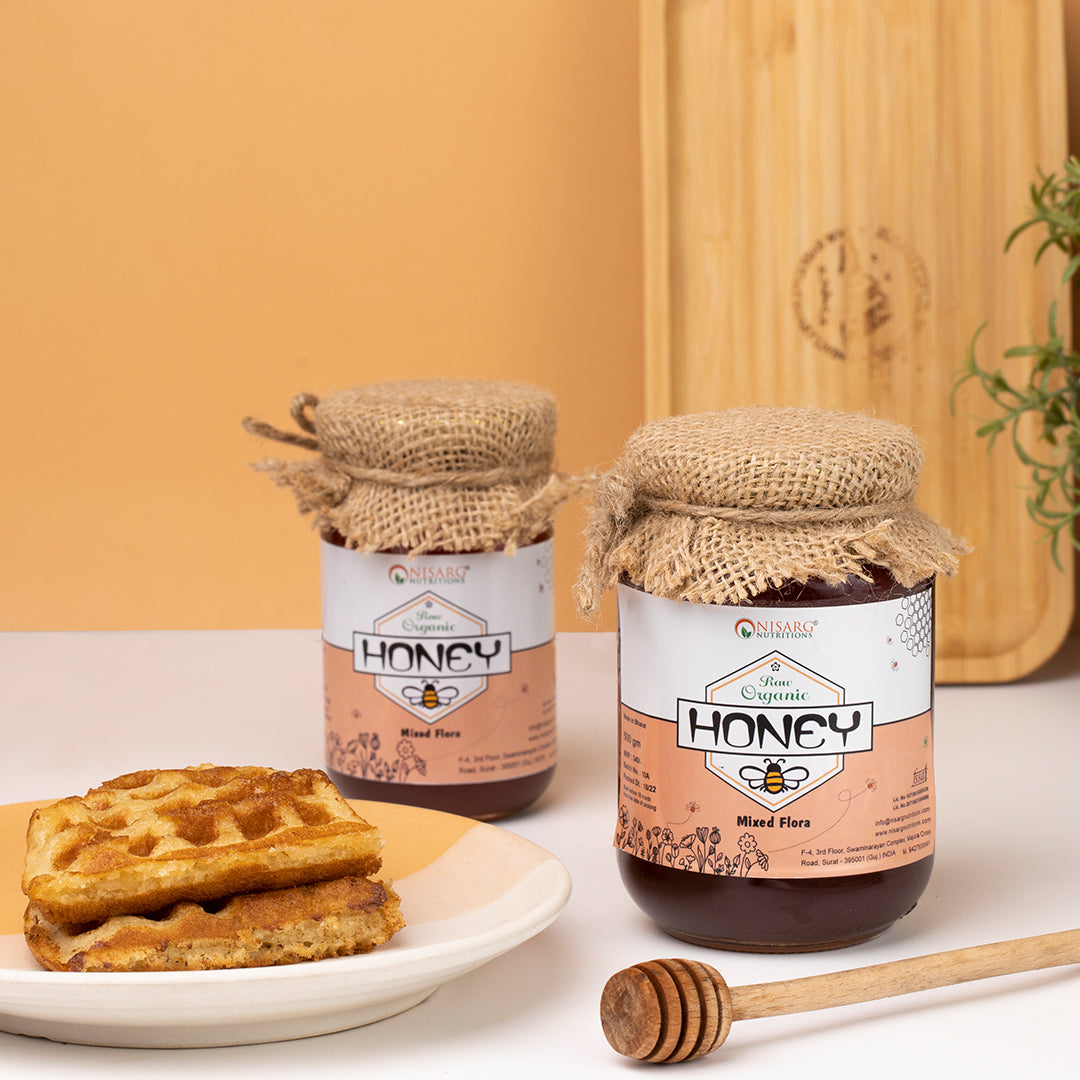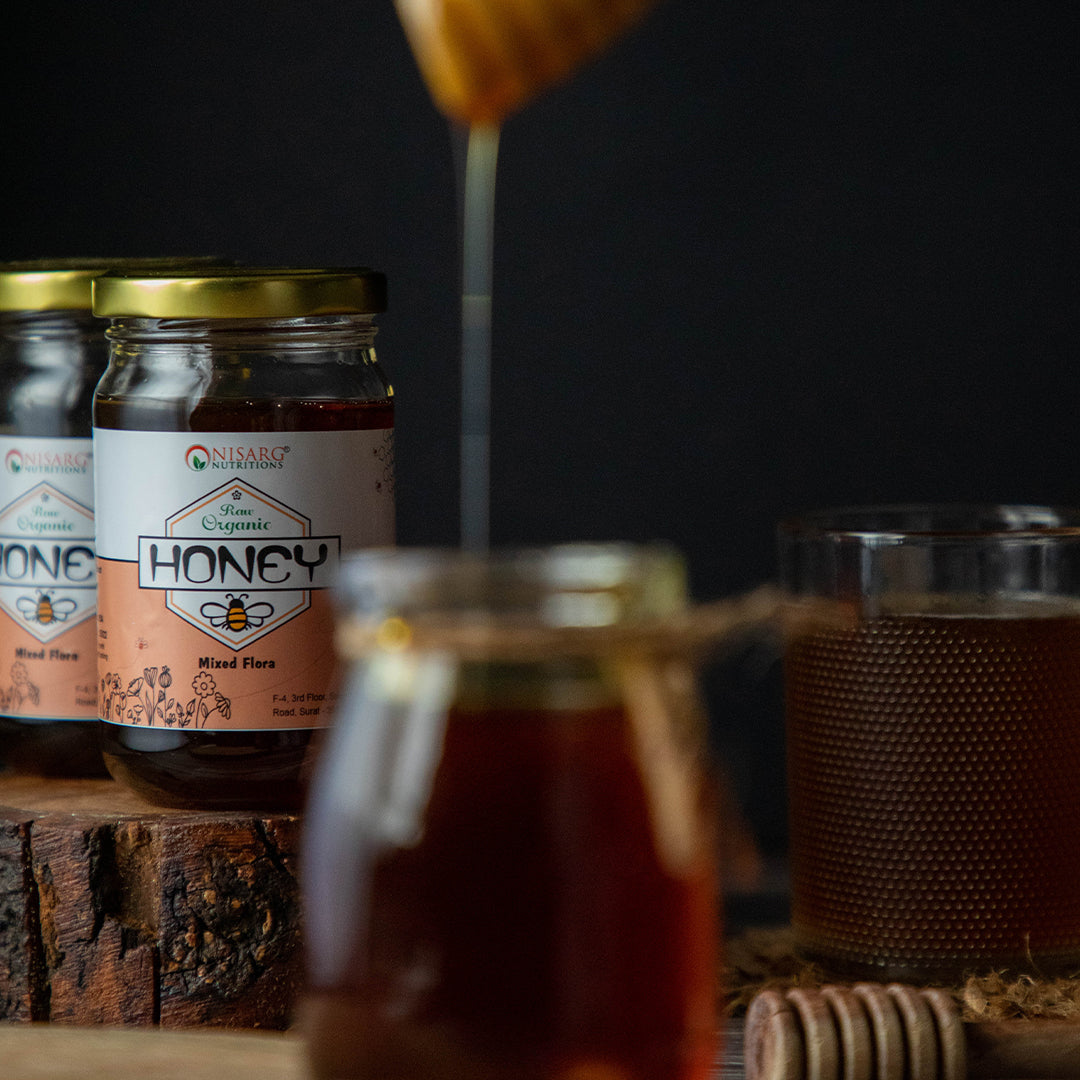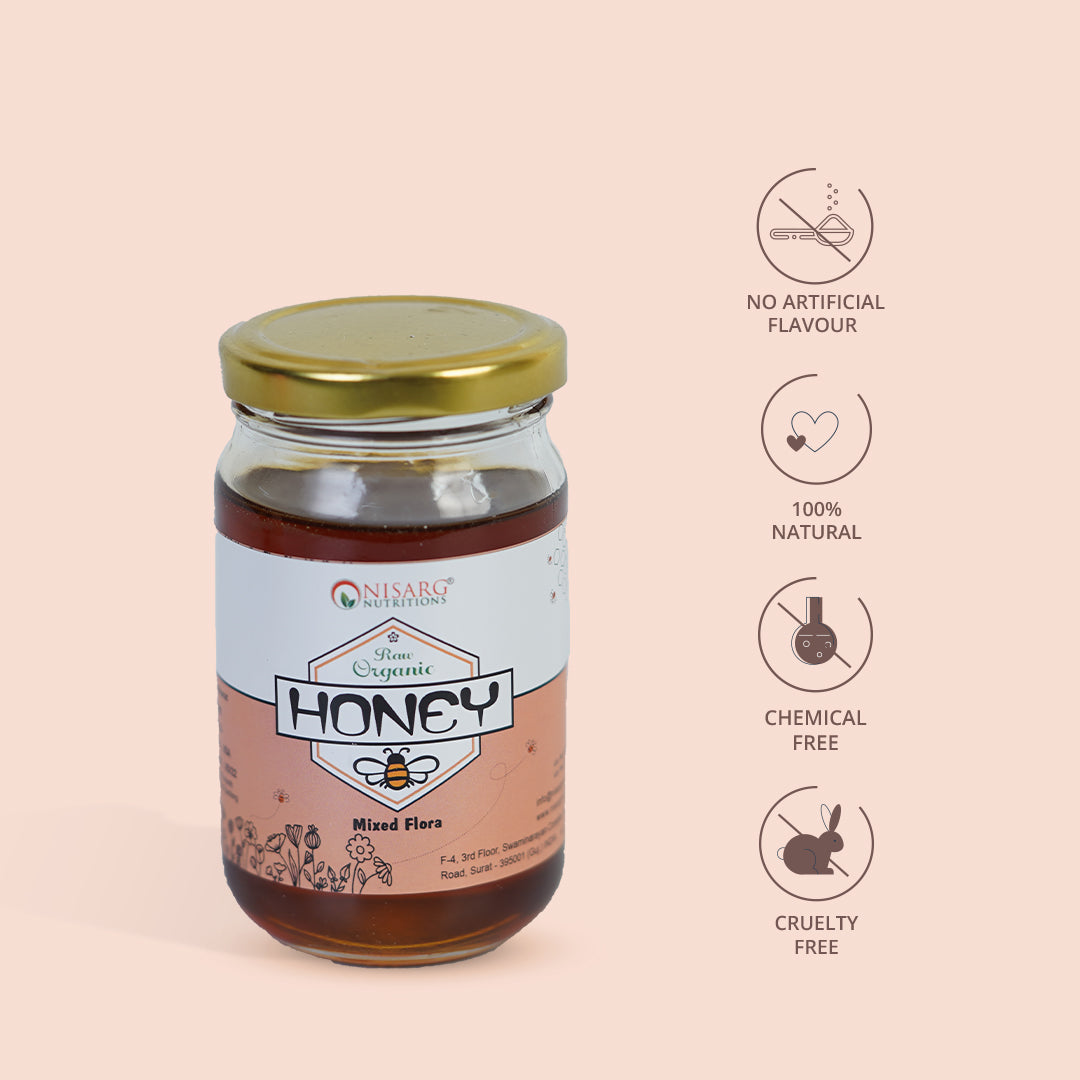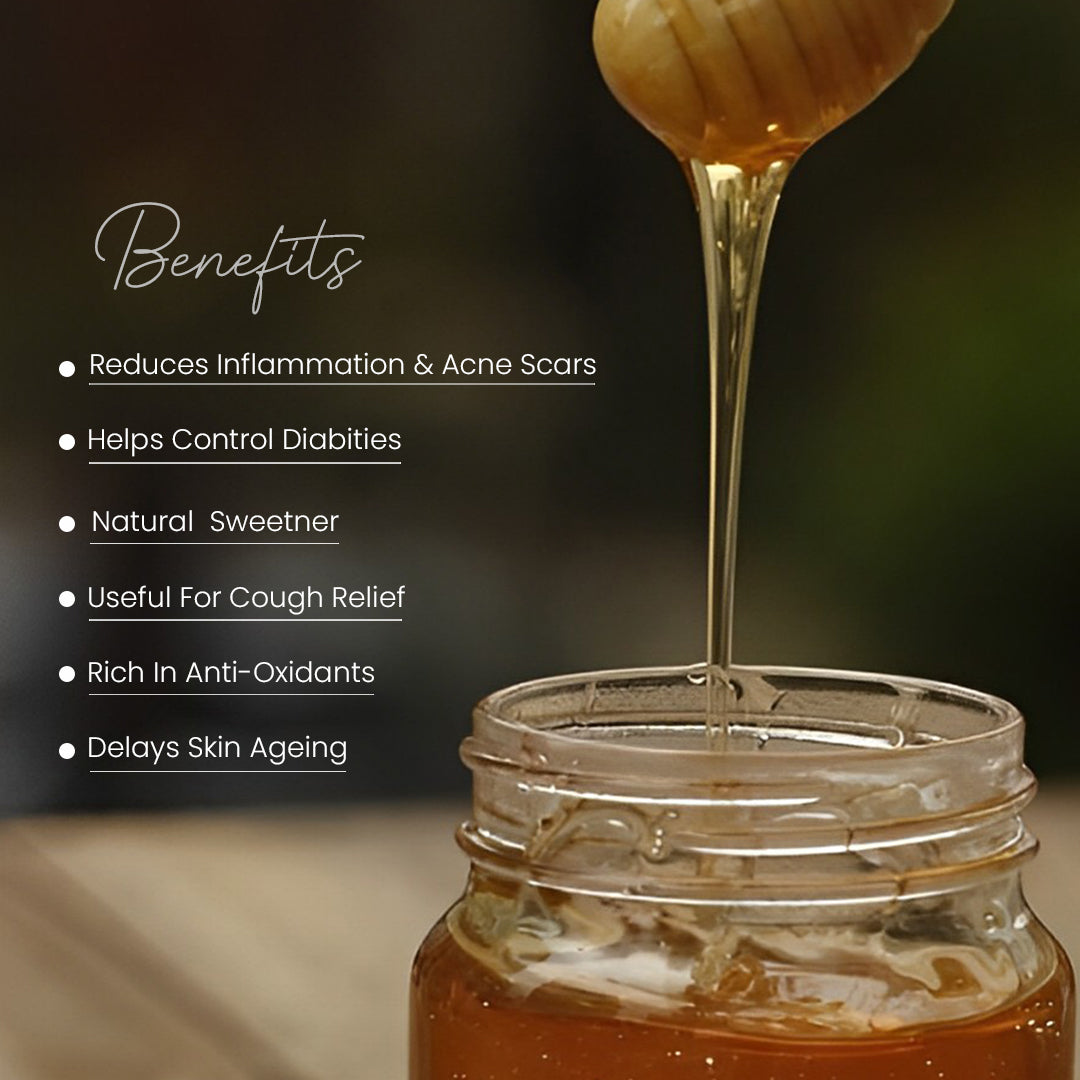 Raw Organic Honey – Mixed Flora
Natural Sweetener loaded with the Goodness of Vitamins, Minerals, and Micronutrients
Rs. 279.00
Regular price
Rs. 349.00
Description
Dood ki shakti badhata hai, HONEY!
Give raw honey to children every day. It is not just a sweetener, it is loaded with the goodness of minerals, vitamins, and other micronutrients!
Nisarg Nutritions presents you with healthy organic honey to enrich your dietary practices. Honey has an astounding amount of benefits. In a market flooded with artificial and commercially manufactured honey, our honey is unadulterated and made by wild bees from the nectar of medicinal flowers. It is a good source of antioxidants and Vitamin C which are very essential for managing skin health. Honey has anti-bacterial and inflammatory properties which help in healing wounds as well as reduce digestive problems.
What's Inside
100% pure unprocessed organic honey
Benefits
Boosts brain function.
Soothes sore throat and cough.
Treats burns and heals wounds.
Good for skin health.
Prevents heart disease.
Consult Doctor Medha Patel for Ayurvedic treatments
---
Free Shipping on order above ₹399
Free Gift on prepaid orders over ₹500
Get upto 30% off sitewide
---
---
Raw Organic Honey – Mixed Flora
Rs. 279.00
Regular price
Rs. 349.00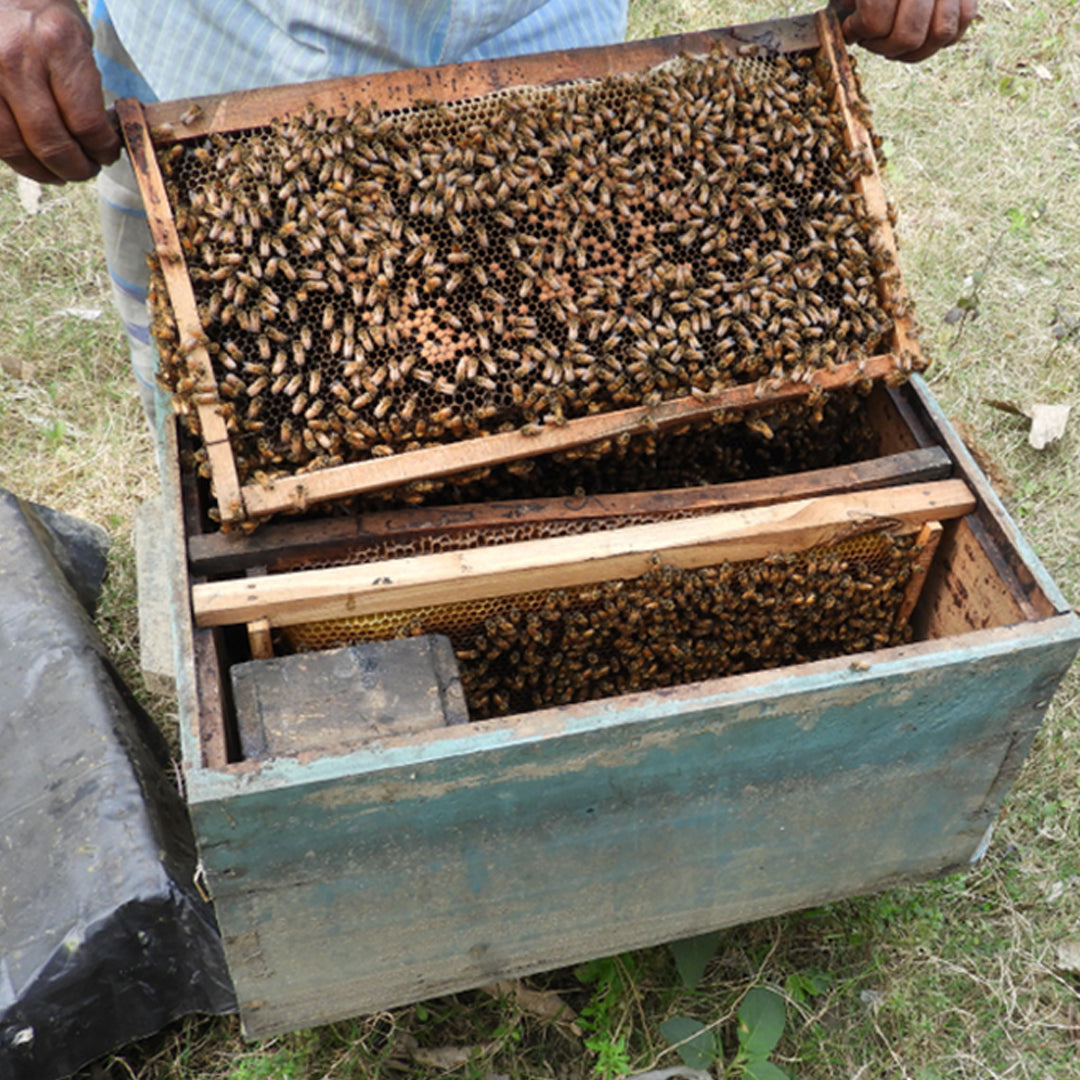 Nisarg Nutritions
Raw Organic Honey – Mixed Flora
Honey has always been an integral part of our diet. Be it as a natural sweetener, or for medicinal purposes, it is collected and obtained through an entirely natural process that requires humans to only observe. At Nisarg Nutritions, we believe in delivering organic and natural products devoid of any chemicals. Thus, we source our honey from honey bee farmers and support a community of people who are hardworking and travel across the country to place honeybee boxes at ideal locations.