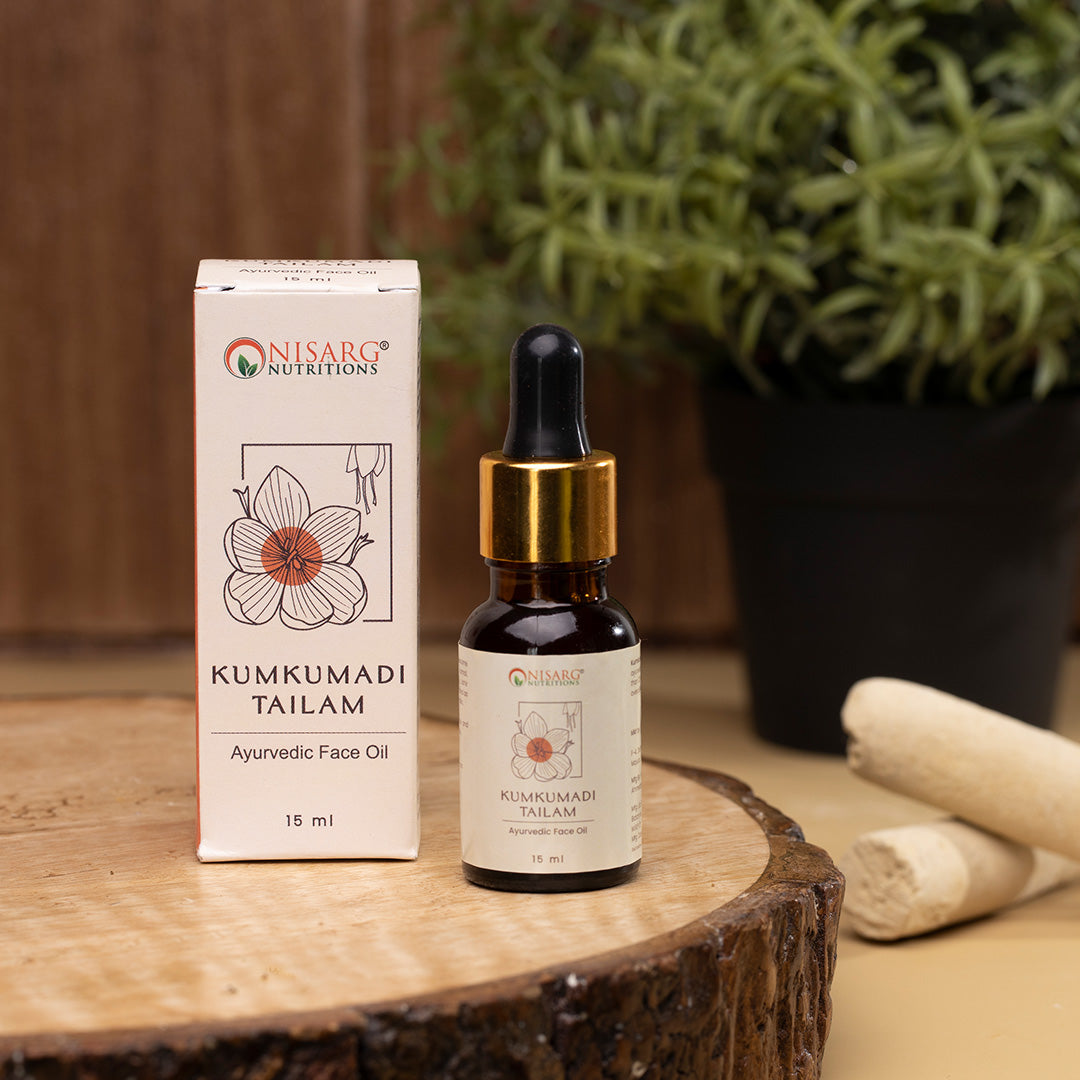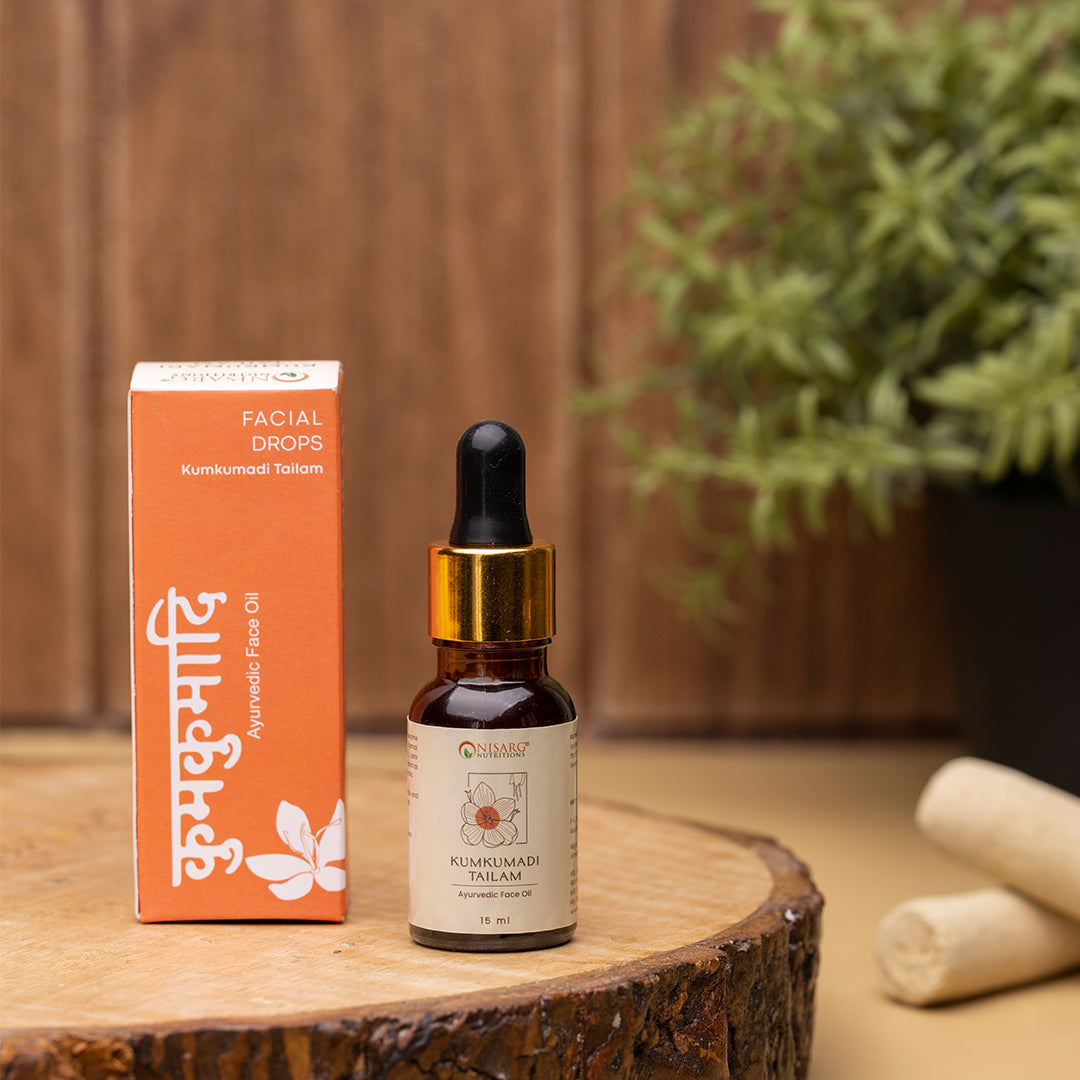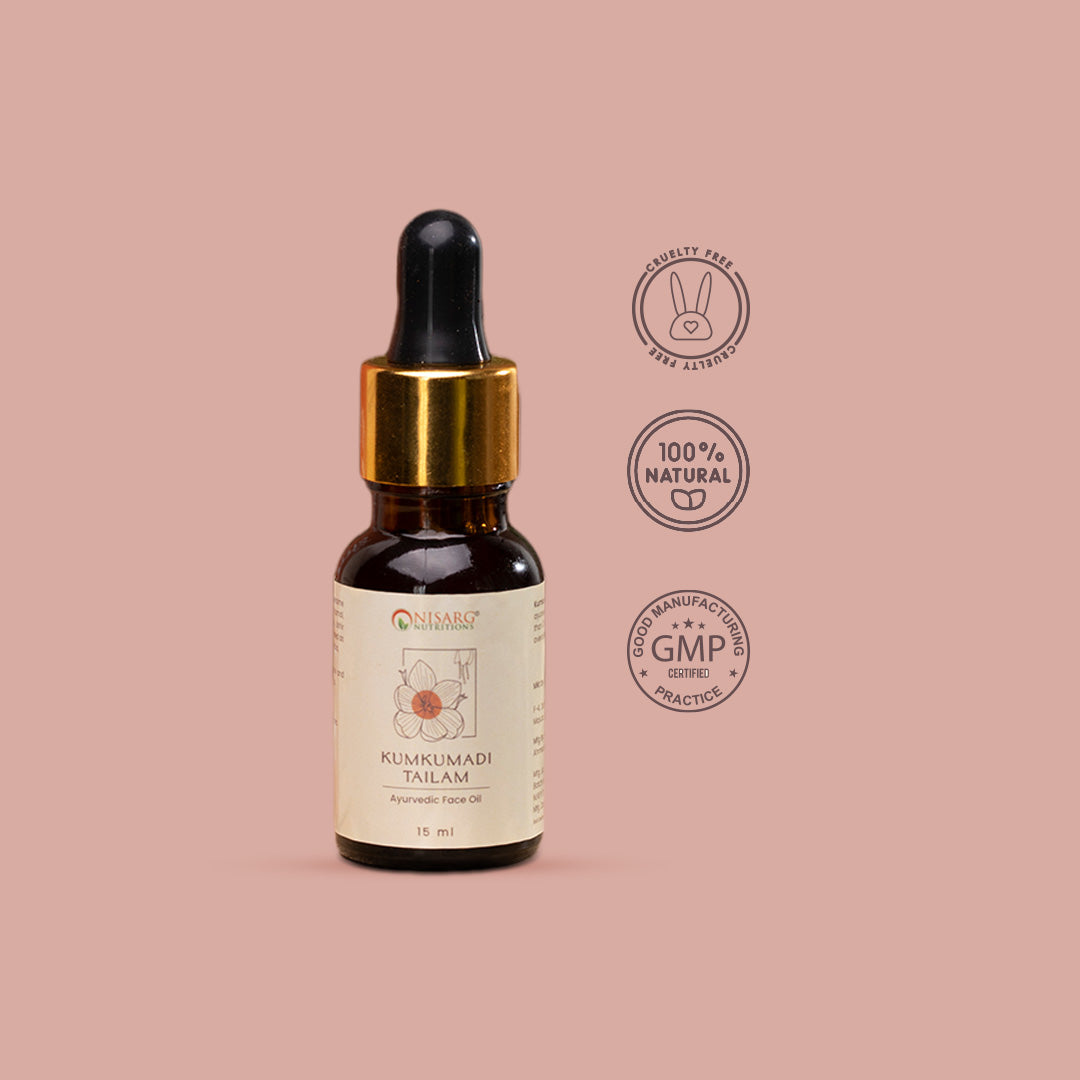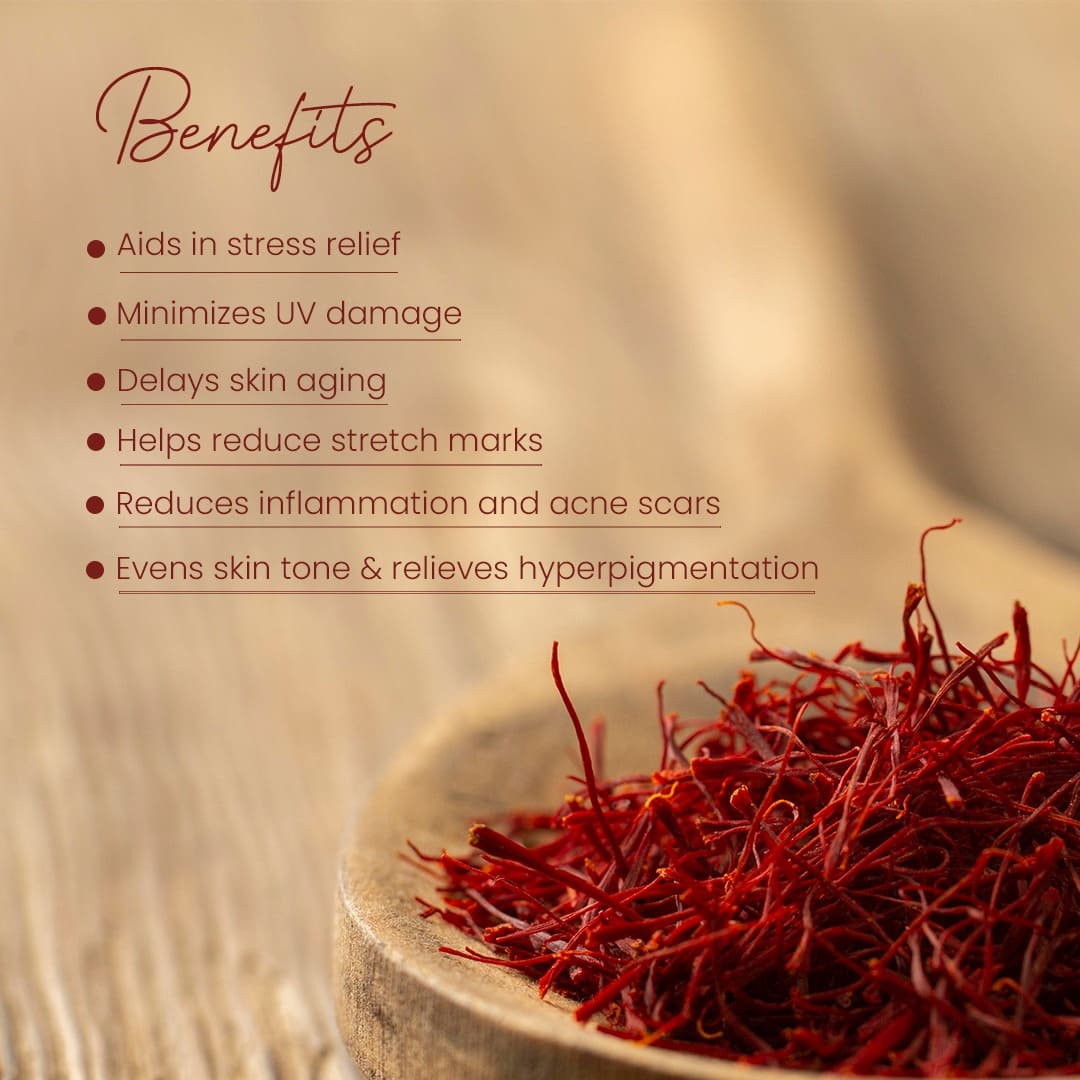 Kumkumadi Tailam (Face Serum)
A Skin Potion for Overall Skin Health
Rs. 524.00
Regular price
Rs. 699.00
Description
Transform your skin and radiate confidence with Nisarg Nutritions - Kumkumadi Tailam, an ancient Ayurvedic elixir that blends 26 precious herbs including real Kesar/Saffron, Lotus, Mulethi, Manjistha, etc. Nourishing and hydrating, this luxurious facial oil brightens and evens out your complexion, leaving you with a youthful, luminous glow that will make heads turn.
What's Inside
Organic Ghani sesame oil, cow milk, saffron, manjistha, ushir, lotus, and mulethi
Benefits
Aids in stress relief.
Minimizes UV damage.
Reduces inflammation and acne scars .
Helps reduce stretch marks.
Evens skin tone and relieves hyperpigmentation.
Delays skin aging.
Usage
•Apply 2-3 drops on the face & neck and massage gently with your fingertips.
•Use it every day for healthy, glowing skin.
•Ideal Time Of Application- Evening

Consult Doctor Medha Patel for Ayurvedic treatments
---
Free Shipping on order above ₹399
Free Gift on Prepaid Orders Over ₹500
Get upto 30% off sitewide
---
---
Kumkumadi Tailam (Face Serum)
Rs. 524.00
Regular price
Rs. 699.00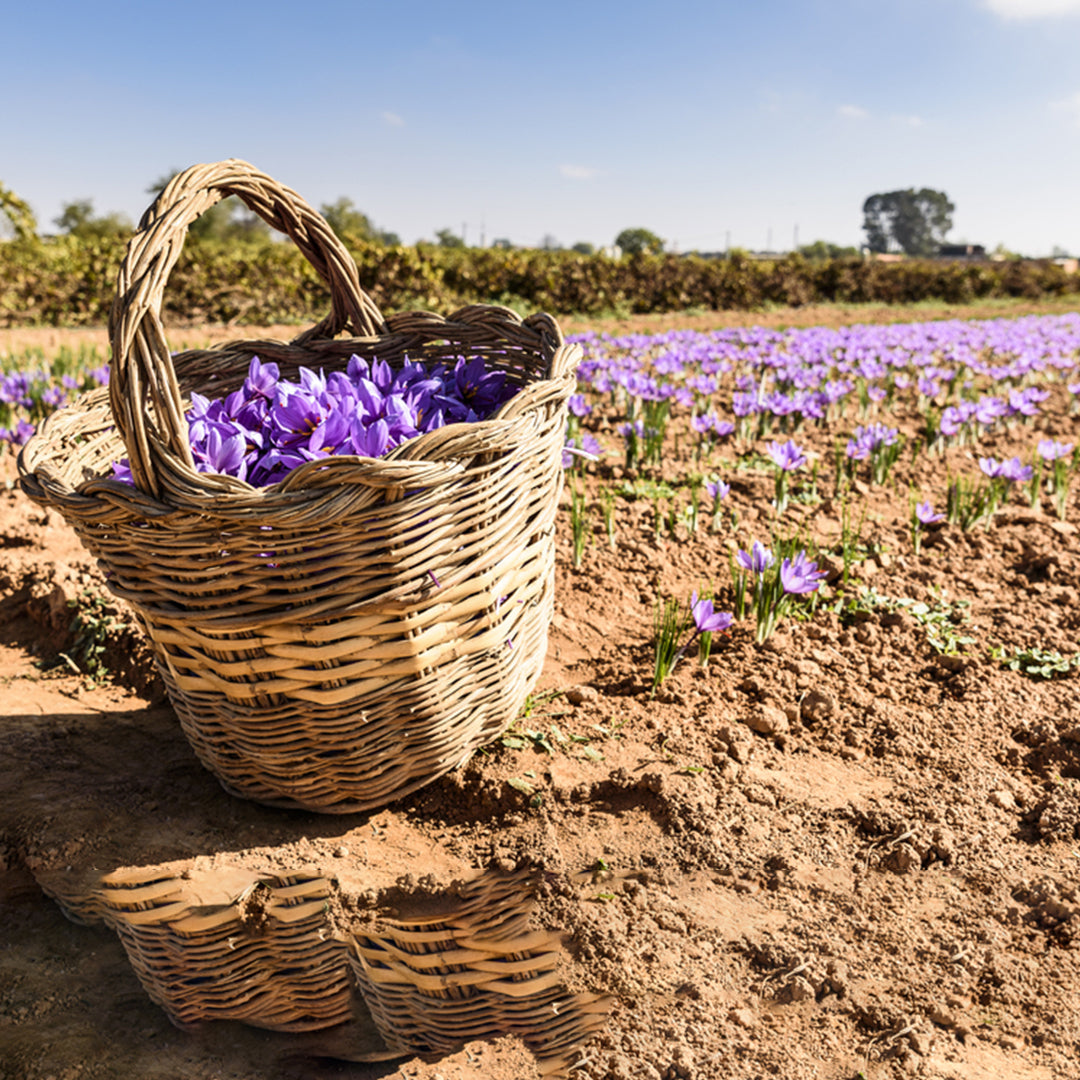 Nisarg Nutritions
Kumkumadi Tailam (Face Serum)
This "Miraculous Elixir" is formulated with 26 precious herbs including Saffron strands, Lotus, Mulethi, Manjishtha, etc. Not just these, but even cow milk is included in the formula. Our brand language emphasizes sustainability and our products are a mere reflection of that. Kumkumadi Tailam is devoid of any chemicals or additives. As we seek to restore urban health, we strive to ensure that we deliver Nature's and Ayurveda's essence in a bottle.