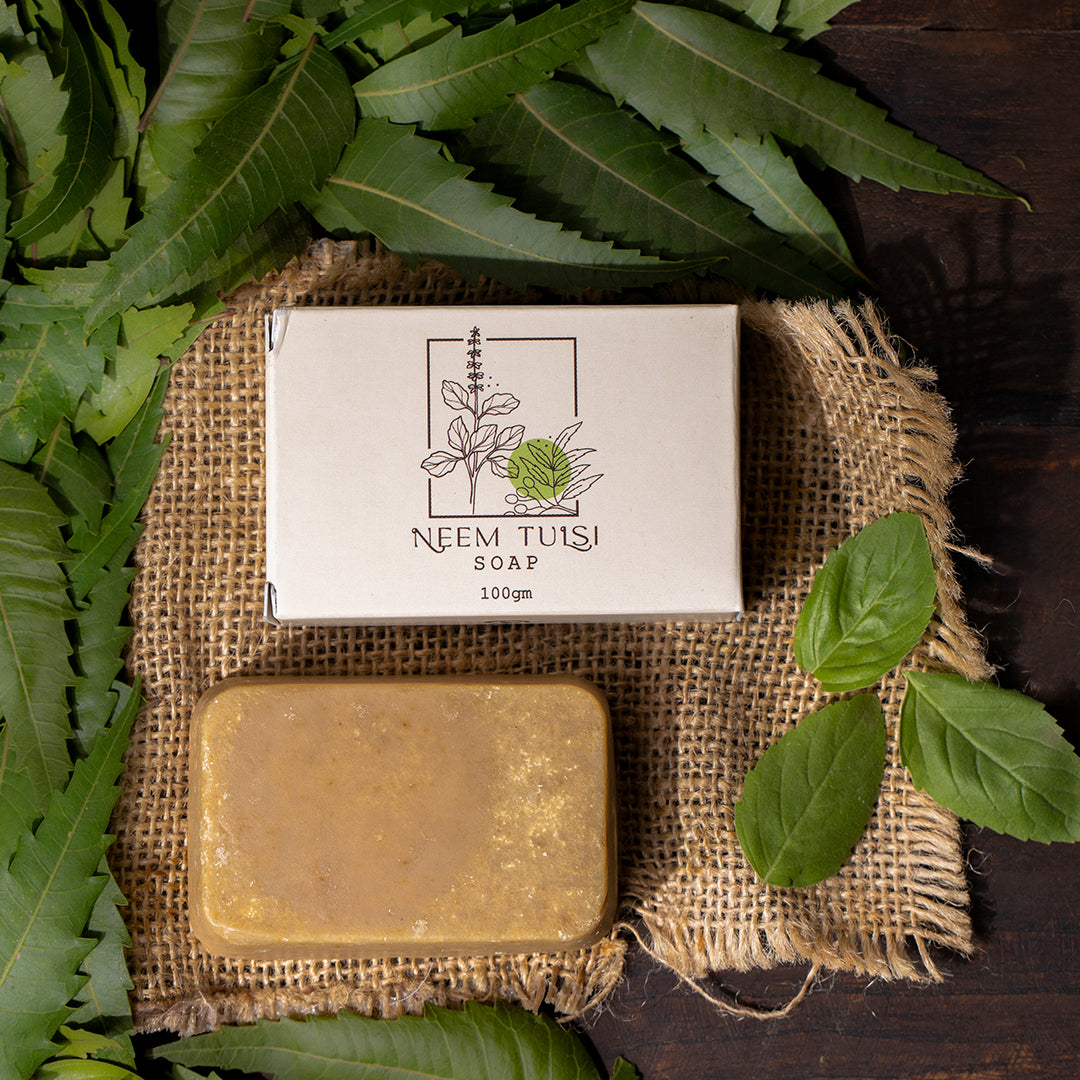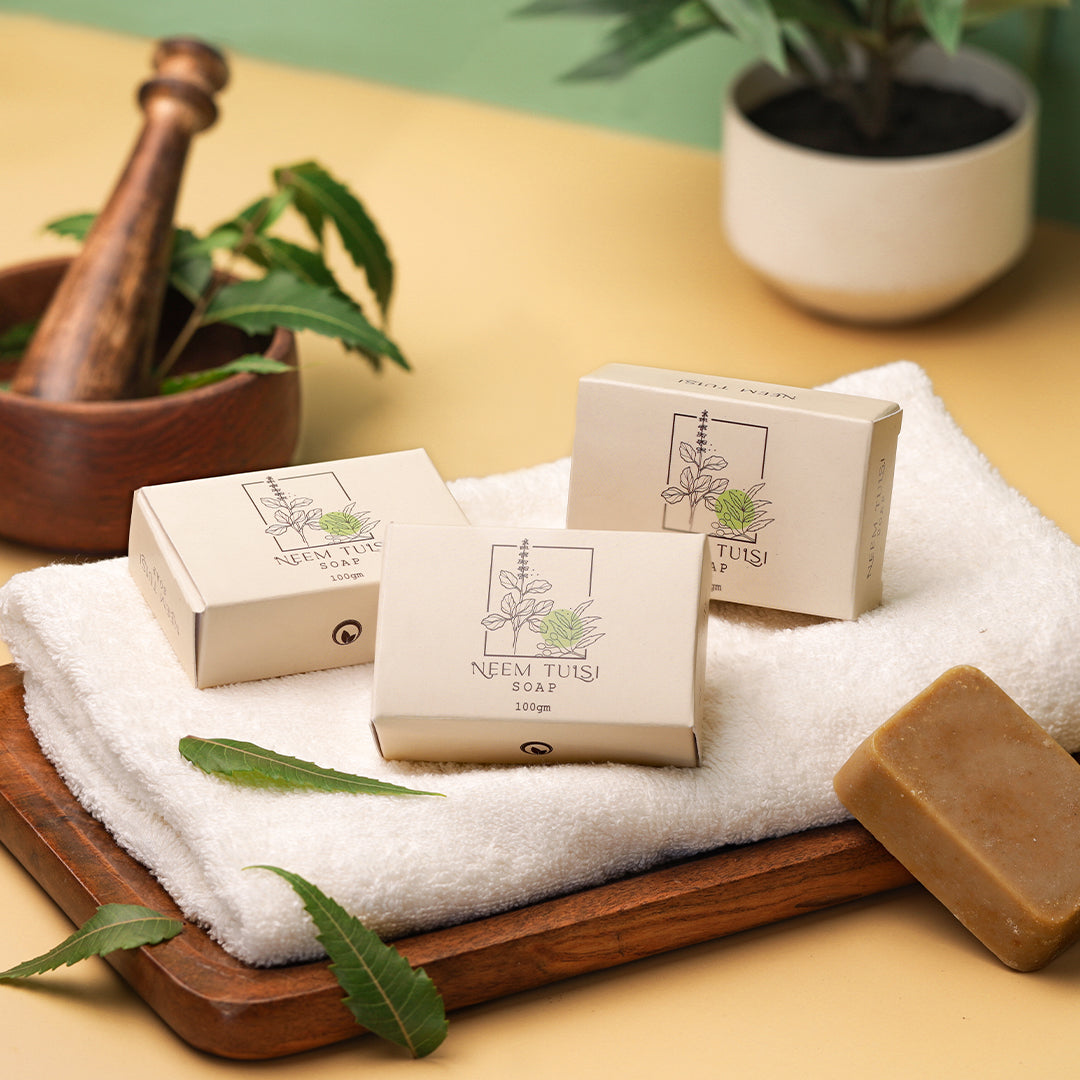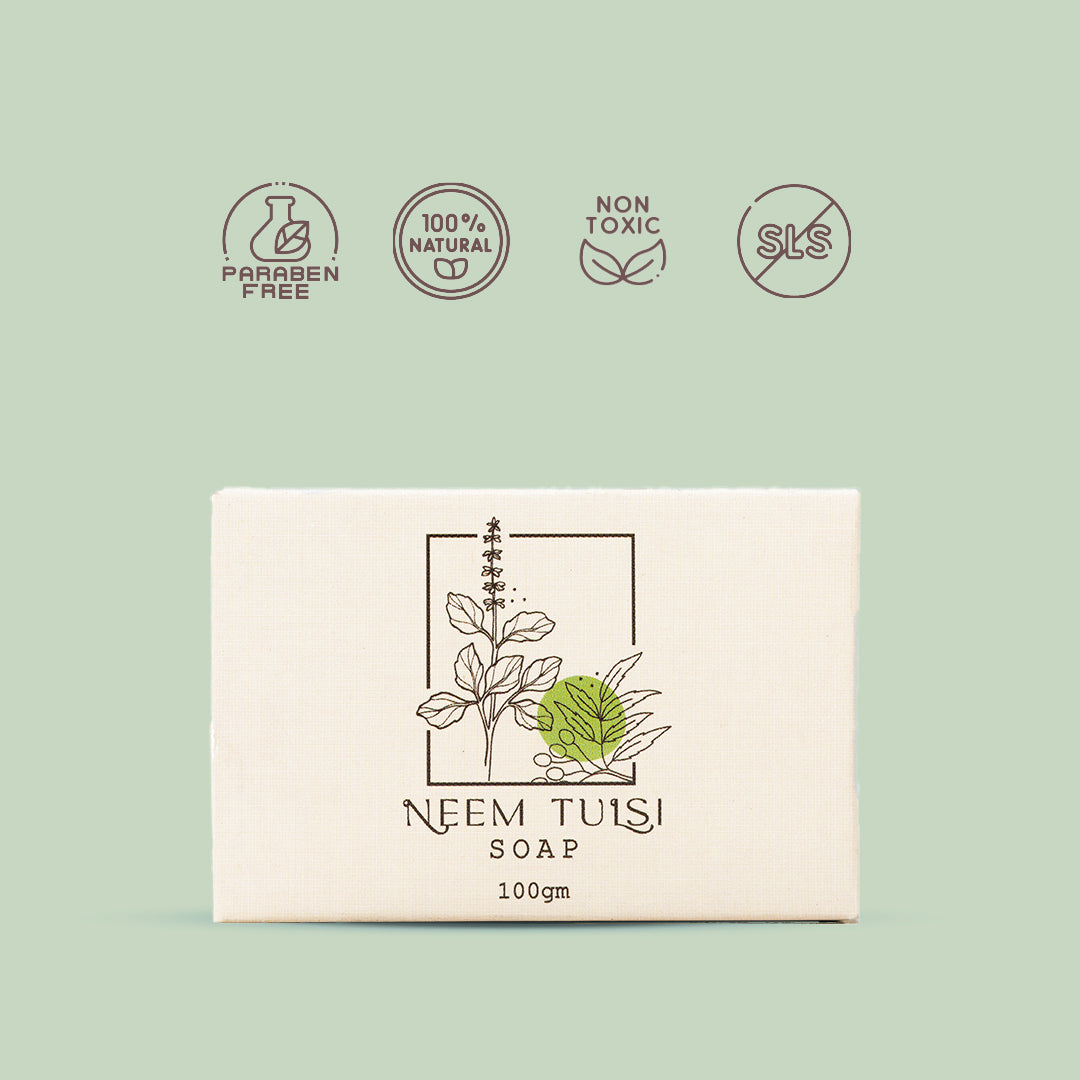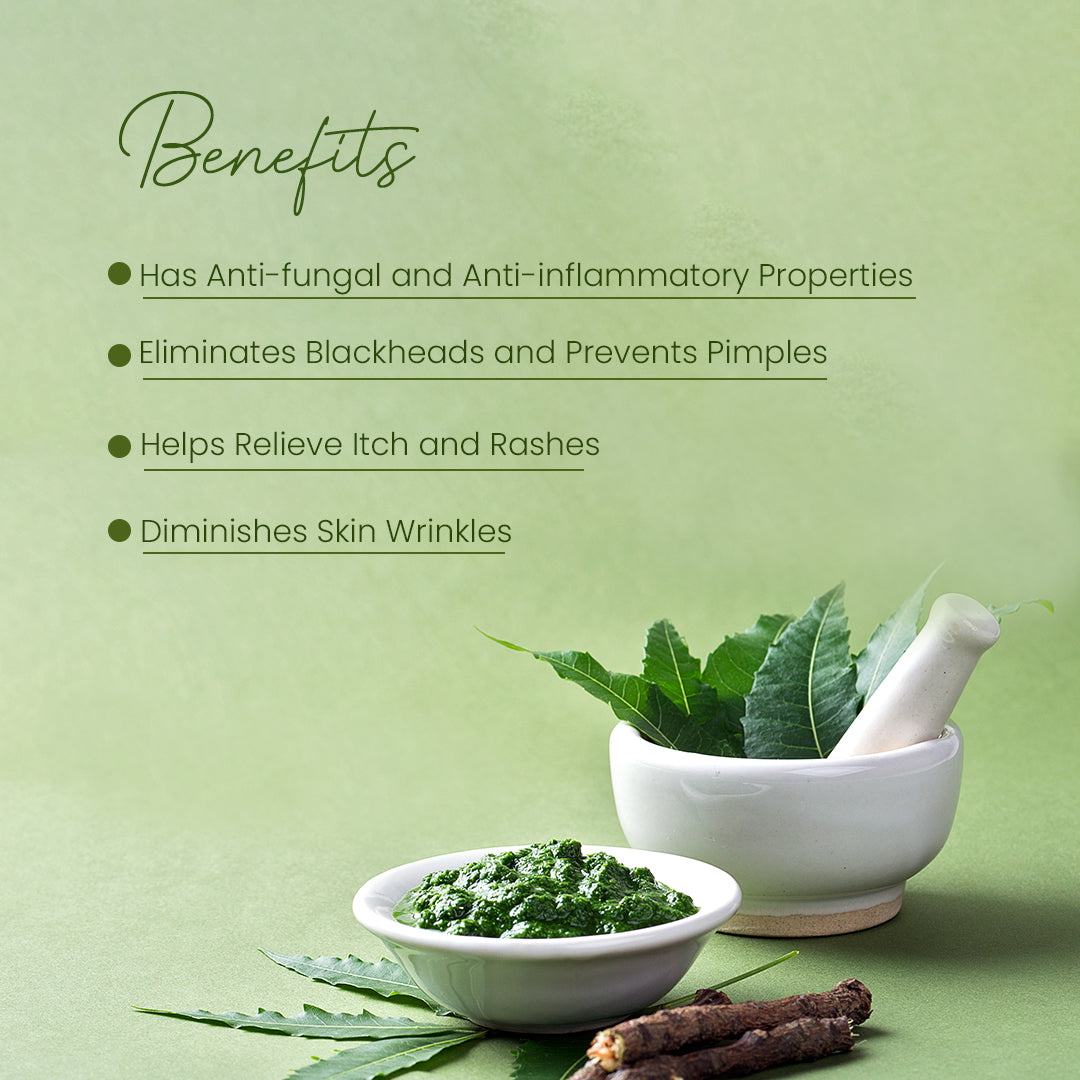 Healing Properties for Acne-free Skin
Description
Include
Nisarg Nutritions
, Neem Tulsi Soap into your everyday routine for a healing effect. One of the core pillars of an Ayurvedic beauty routine is tulsi. And, neem is synonymous with skin care. This dedicated product is just what you need for your skin wellness.
What's Inside
Neem and Tulsi. It is a minimal-ingredient, clean product.
Benefits
Diminishes skin wrinkles.
Eliminates blackheads and prevents pimples.
Helps relieve itch and rashes.
Has anti-fungal and anti-inflammatory properties.
Usage
Use on wet skin, rub a bit for lather, and experience gentle & relaxed cleansing.

Store in a cool and dry place for external use only

Caution: To ensure skin compatibility, test the product on a small patch of skin. Discontinue if irritation occurs.
Consult Doctor Medha Patel for Ayurvedic treatments
---
Free Shipping on order above ₹399
Free Gift on prepaid orders over ₹500
Get upto 30% off sitewide
---
---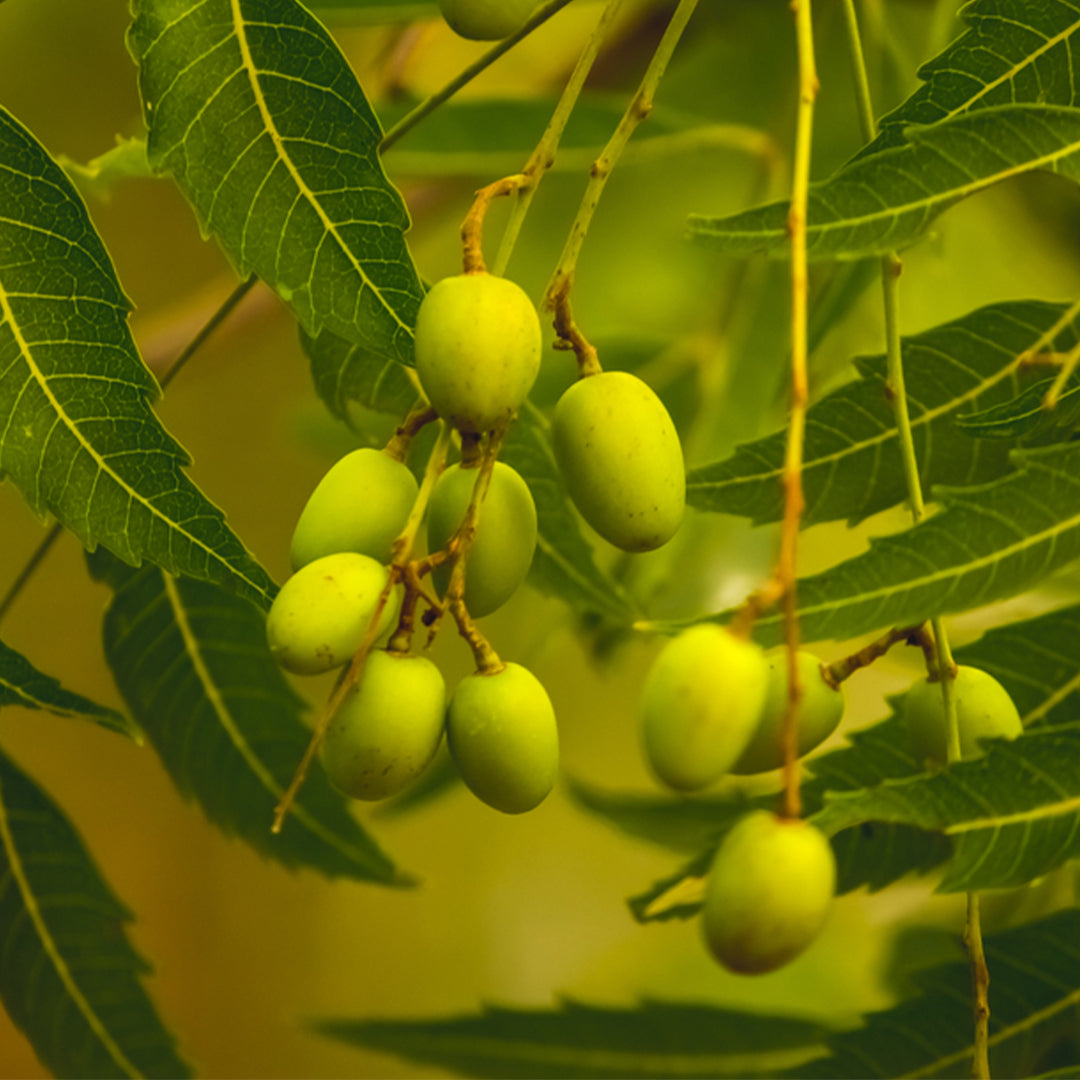 Nisarg Nutritions
Neem Tulsi Soap
The healing properties of Neem and Tulsi are a great fit for individuals suffering from skin ailments or infections. We are strict about the quality of our products and therefore, we acquire specific ingredients from farmers who grow them to our specifications. Due to its moisturising and nourishing qualities, we include coconut oil in our paraben-free soaps.