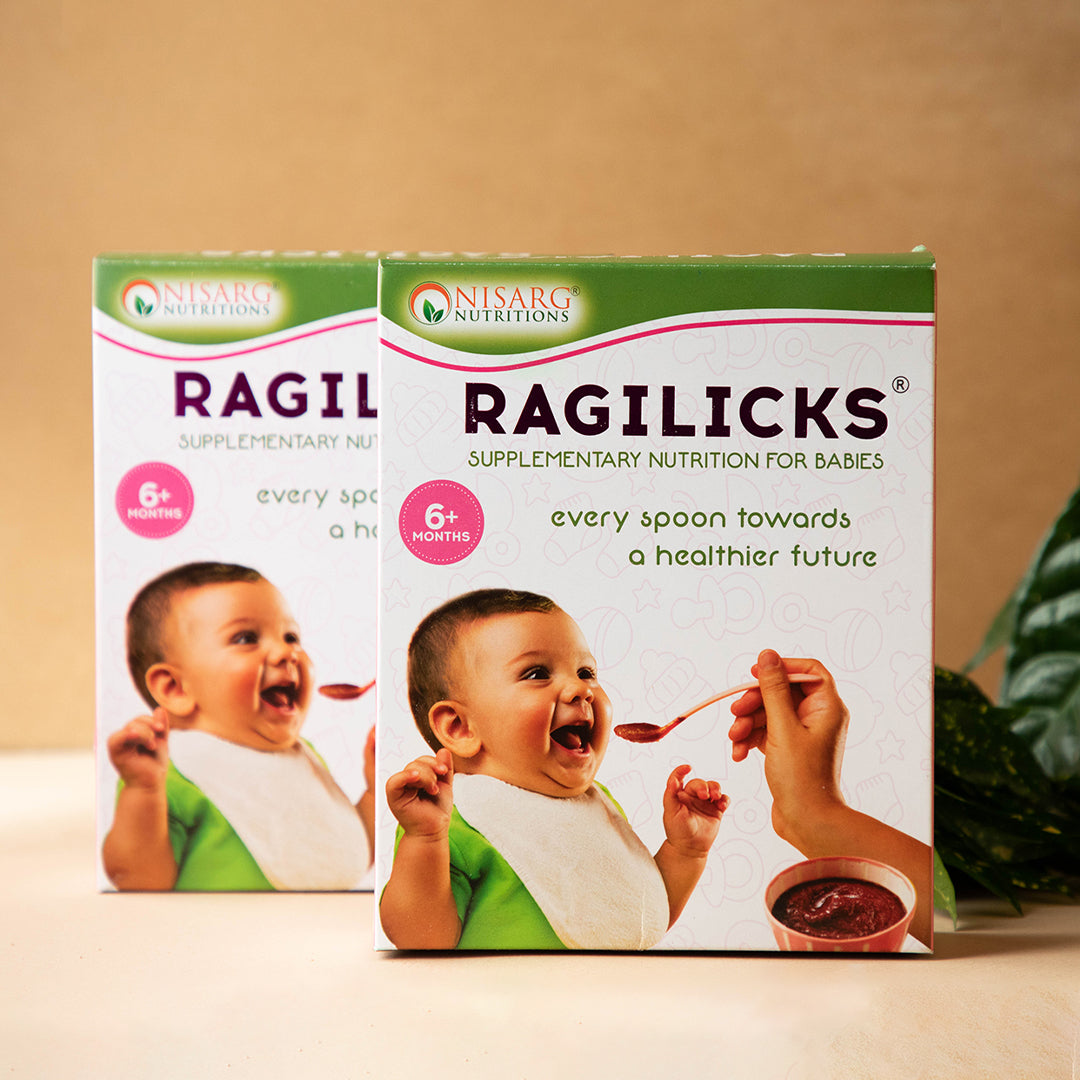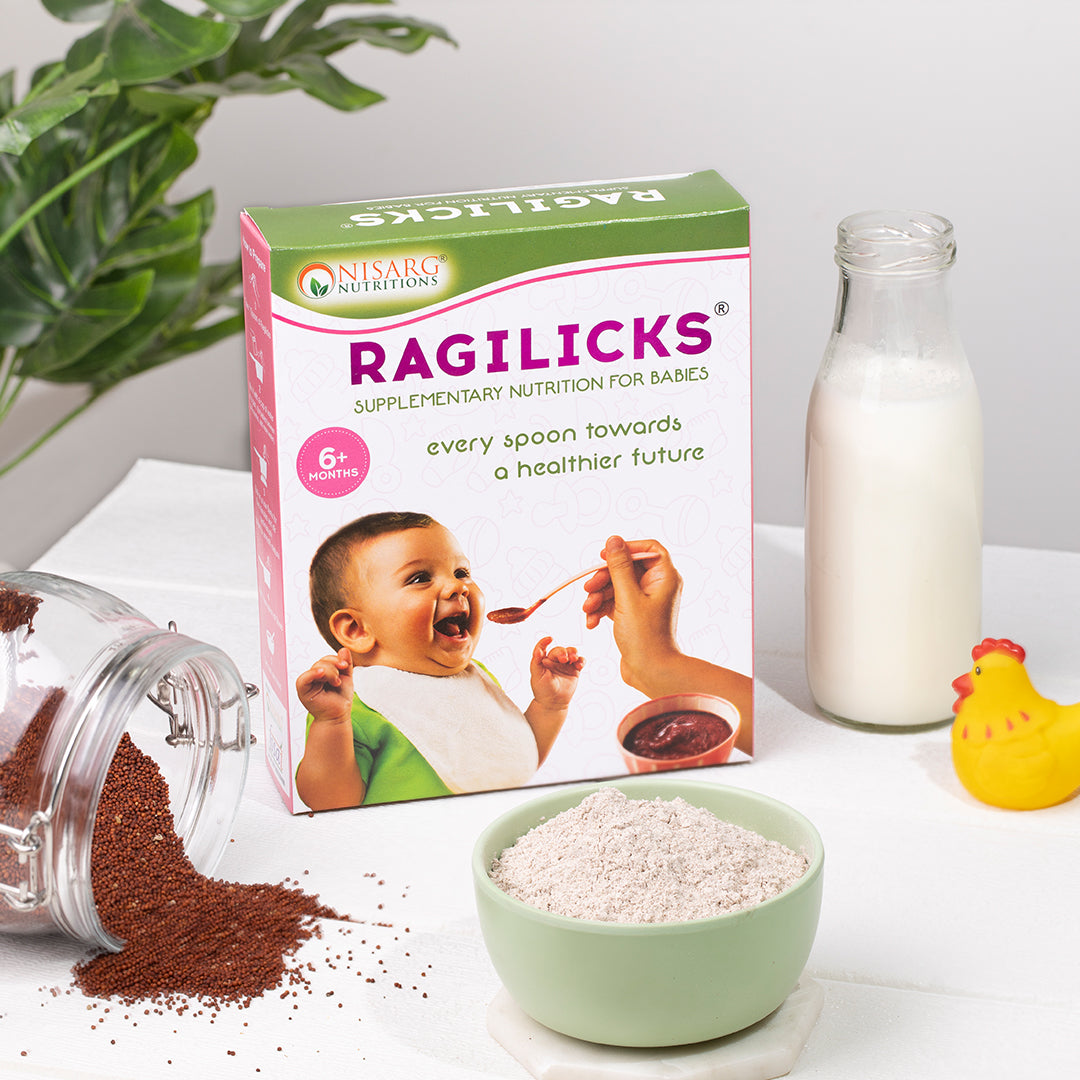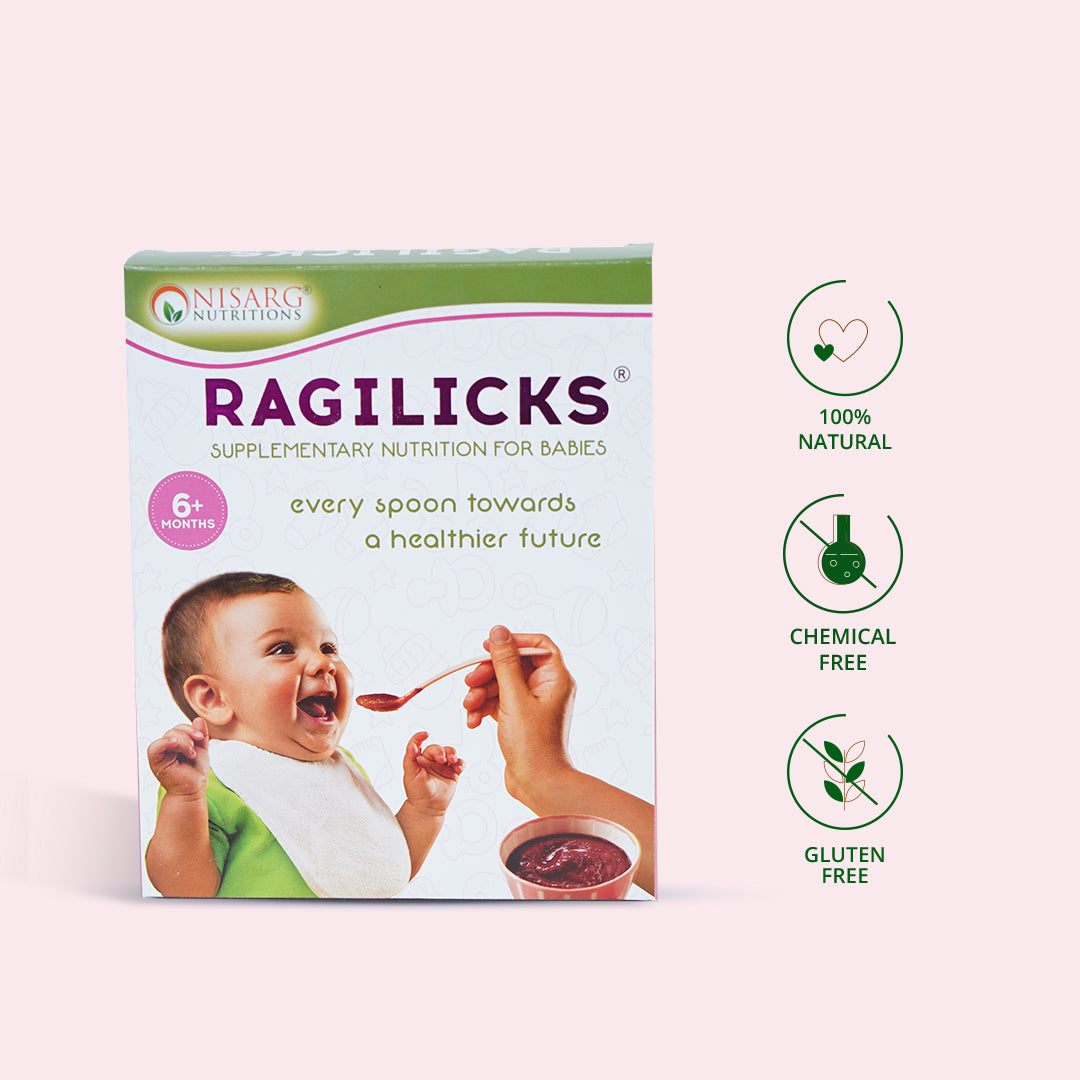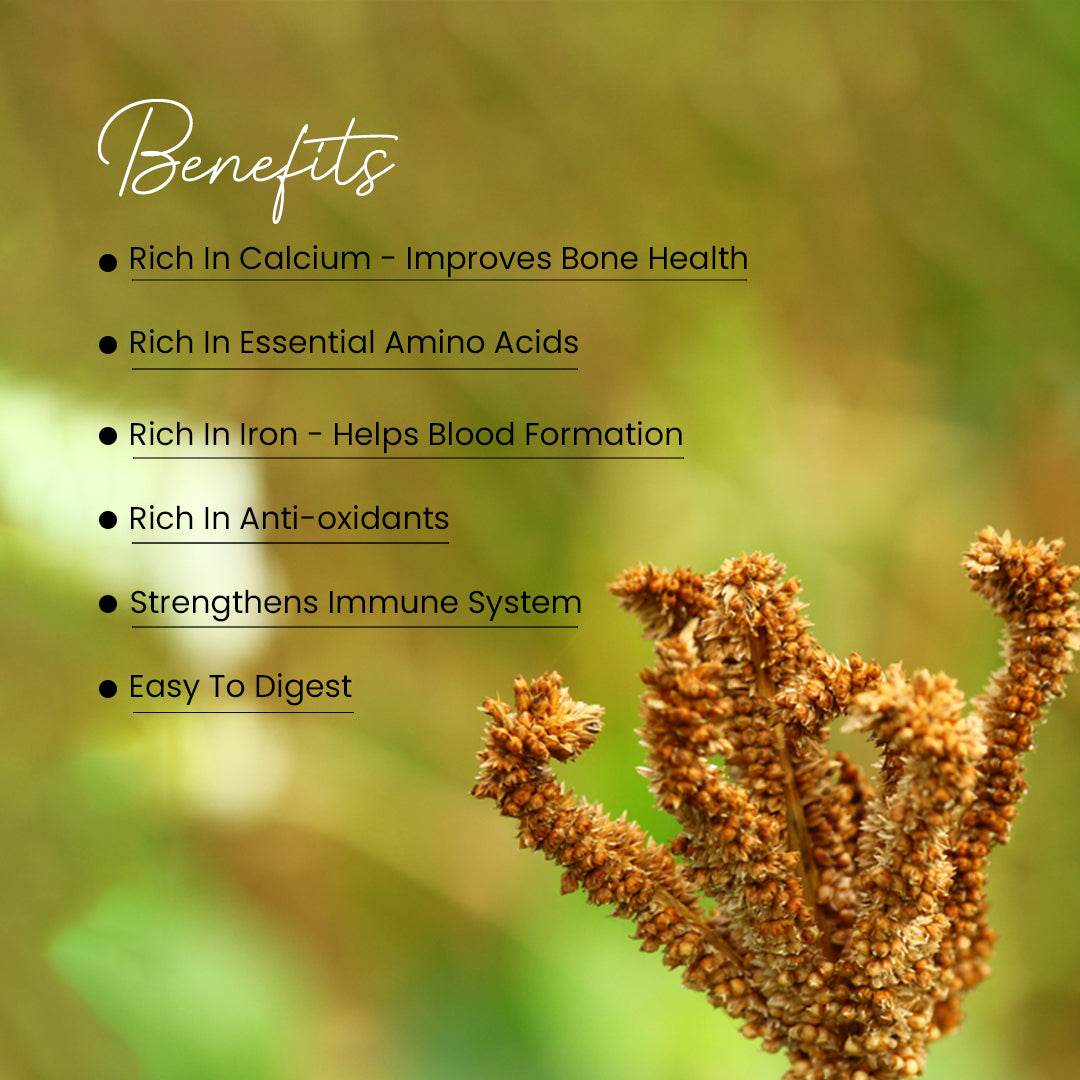 Protein-Rich Baby Food Supplement for Strong Nutritional Growth.
Description
Nisarg Nutritions
'Ragilicks' is made of Finger Millet (Ragi), Bengal grams, and Cardamom exclusively. It is rich in protein and iron, which are essential for strong nutritional growth. Ragi has been used for ages in India as a healthy grain for infants, adults, and pregnant mothers. Calcium present in it is critical for healthy bone and teeth development. Ragi contributes to keeping your sugar levels in check and maintaining good heart health. Ragi aids in building and maintaining the immune system. Contains a solid amount of protein which is essential for muscle growth in babies.
What's Inside
Ragi, Bengal grams, Cardamom, and Chemical-free Sugar
Benefits
Promotes bone health .
Supplies essential amino acids.
Boosts mental well-being.
Strengthens the immune system.
Iron in Ragi may help prevent anemia.
Fulfills your protein and calcium requirement.
How to prepare?
• Take half a teaspoon of ghee in a pan and heat it.
• Add two tablespoons of ragilicks and saute it in ghee for about a minute on low flame.
• Add a cup of water and half a cup of milk.
• Now stir the mixture to avoid lumps. Cook on low flame until desired texture and consistency are obtained.
• Pull it off the heat and allow it to set down.
Consult Doctor Medha Patel for Ayurvedic treatments
---
Free Shipping on order above ₹399
Free Gift on prepaid orders over ₹500
Get upto 30% off sitewide
---
---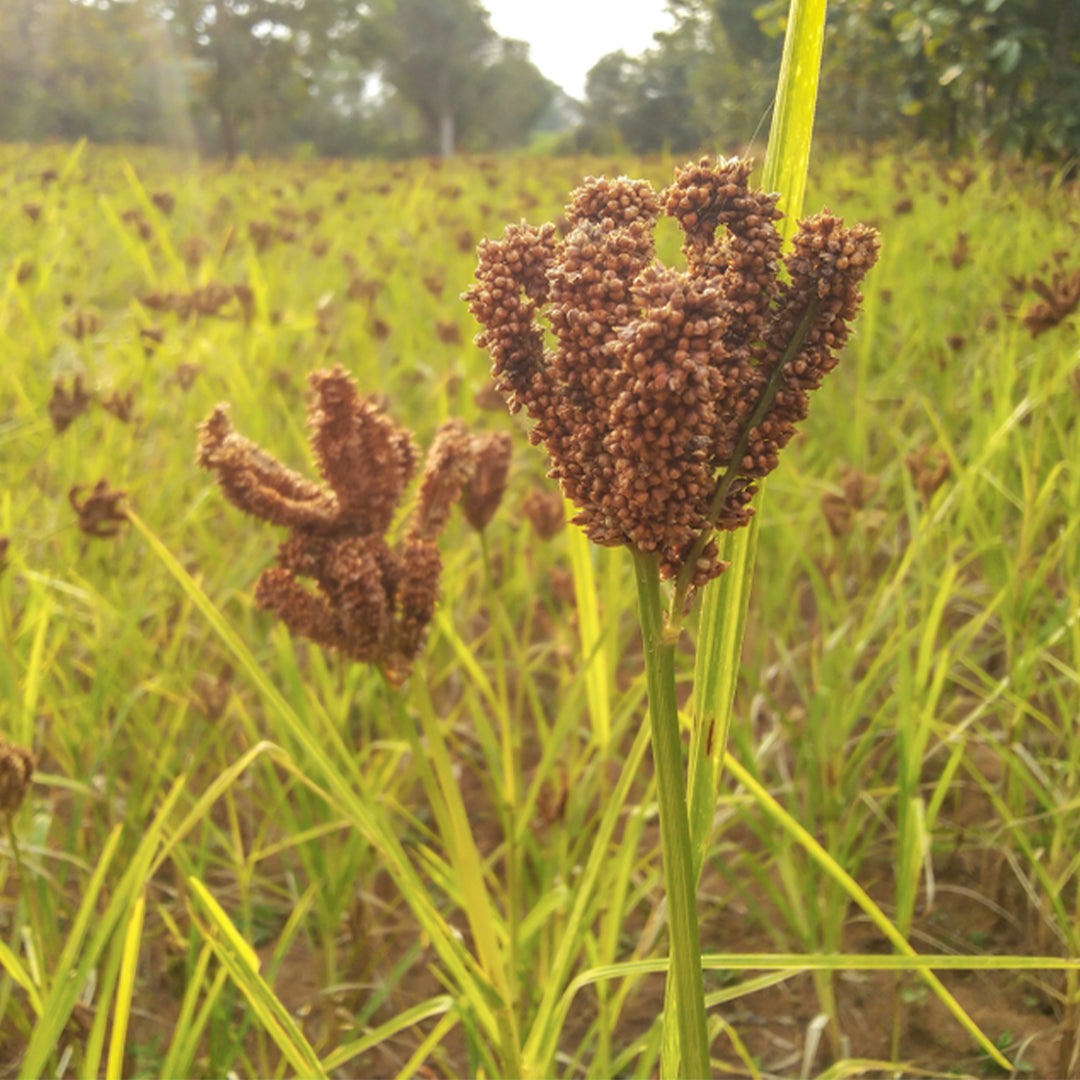 Nisarg Nutritions
Ragilicks
Ragi "The Indian Superfood" is termed a powerhouse of nutrients and is known for its innumerable health properties. Ragi, the primary ingredient of Ragilicks, is a dietary supplement for babies. The Ragi we use is sourced from Dang where the farmers cultivate it organically under special instructions devoid of any chemicals or harmful pesticides. As a conscious brand, we firmly believe in supporting the local community of farmers in any way we can. Thus, all our ingredients are sourced from local farmers.