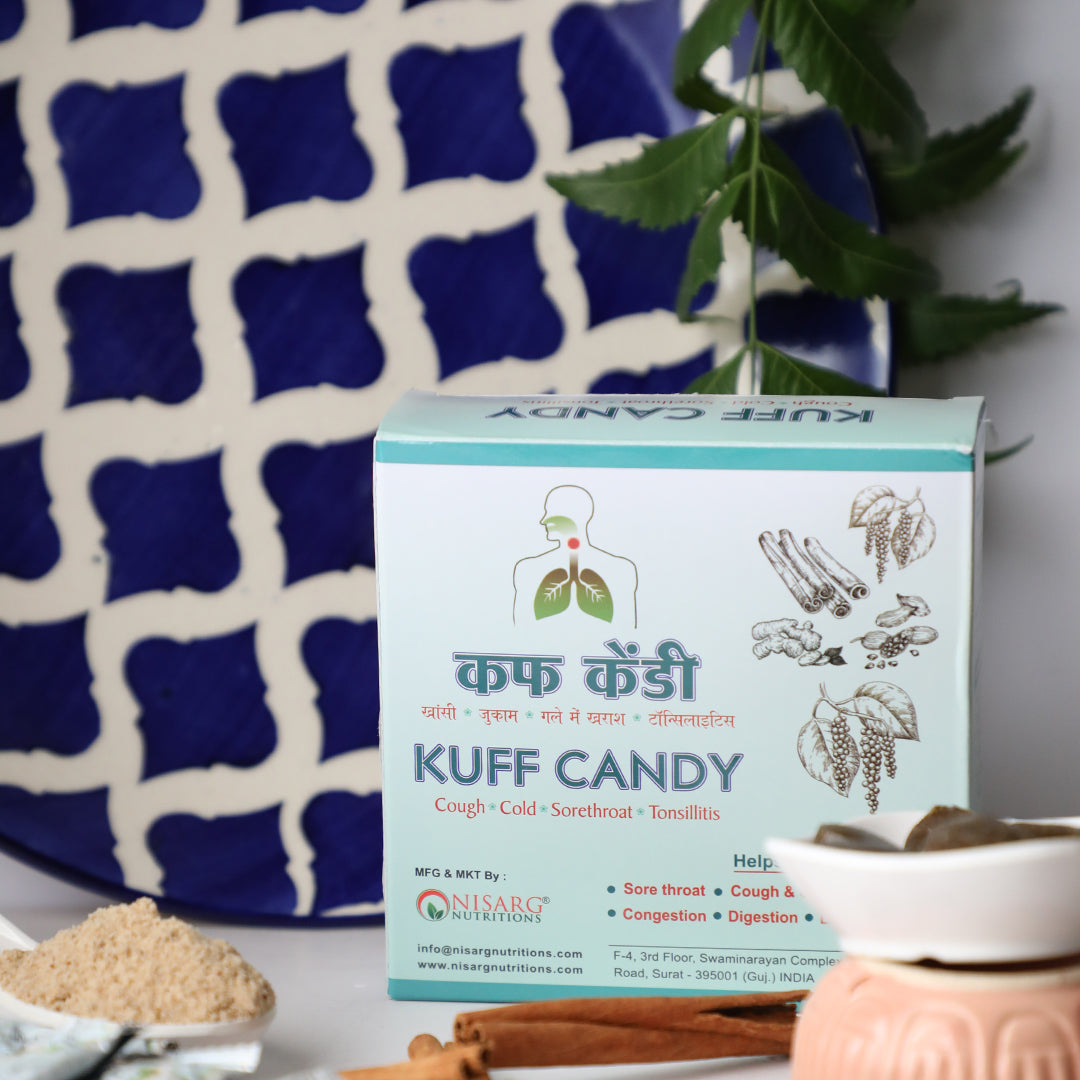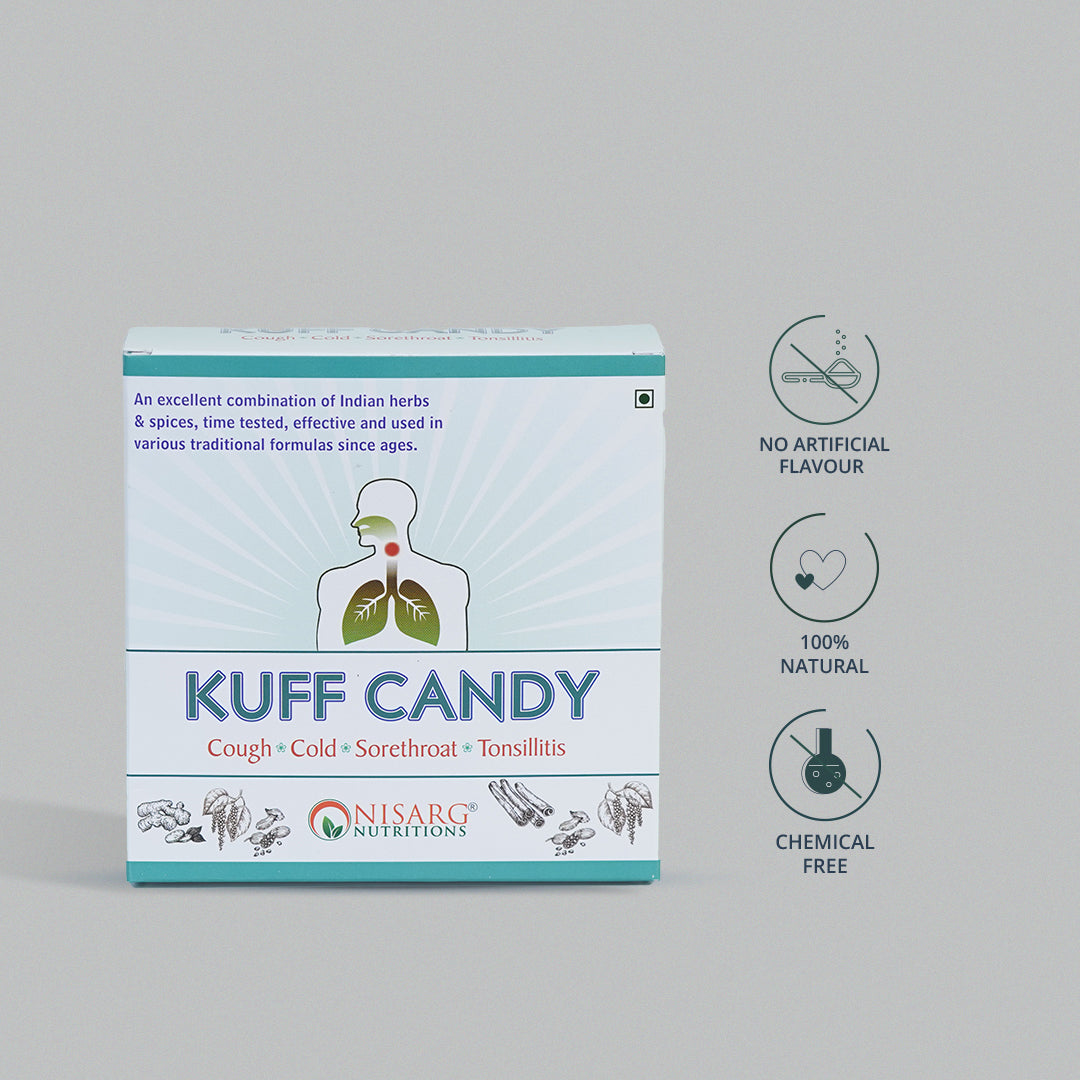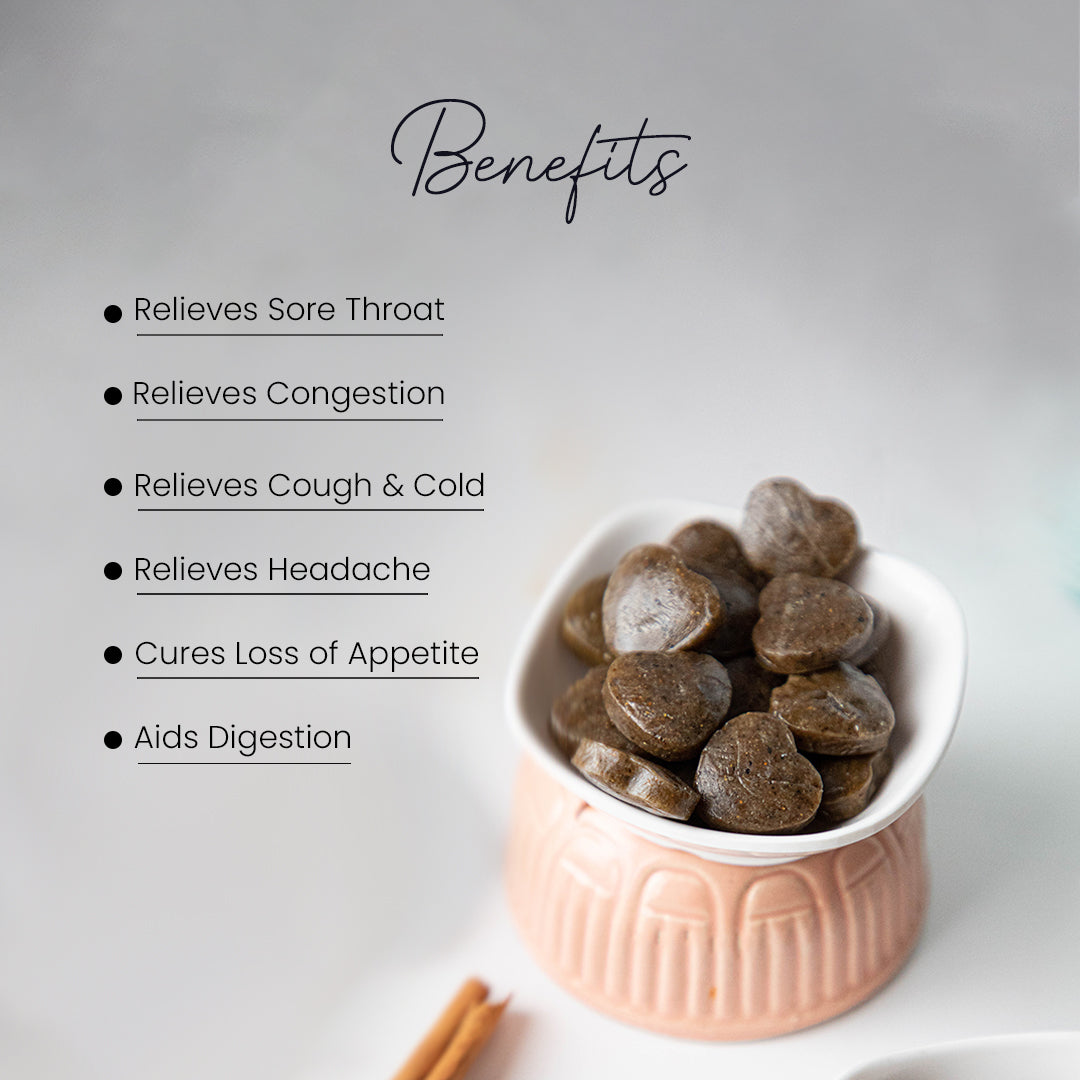 Description
Kuff Candy works as a miracle in improving the overall health of a person. Each candy contains ginger, cinnamon, and cardamom. The ancient and time-tested science of life uses these herbs and spices freely for treating various disorders. These are otherwise administered via tedious processes.
Nisarg Nutritions
brings the benefits of Ayurvedic sciences in a convenient form. Our candies contain cardamom which helps improve sleep quality and relieve anxiety. They have anti-inflammatory and carminative properties. They help control morning sickness as well as motion sickness (vomiting and nausea during pregnancy).
What's Inside
A mix of Cardamom, Cinnamon, Corn Syrup, Ginger, Piper Longum, and Sugar.
Benefits
Helps treat sore throat, tonsillitis, and headache.
Relieves cough.
Helps with digestive problems.
Gives instant symptomatic relief.
Helps control morning sickness and nausea.
Consult Doctor Medha Patel for Ayurvedic treatments
---
Free Shipping on order above ₹399
Free Gift on prepaid orders over ₹500
Get upto 30% off sitewide
---
---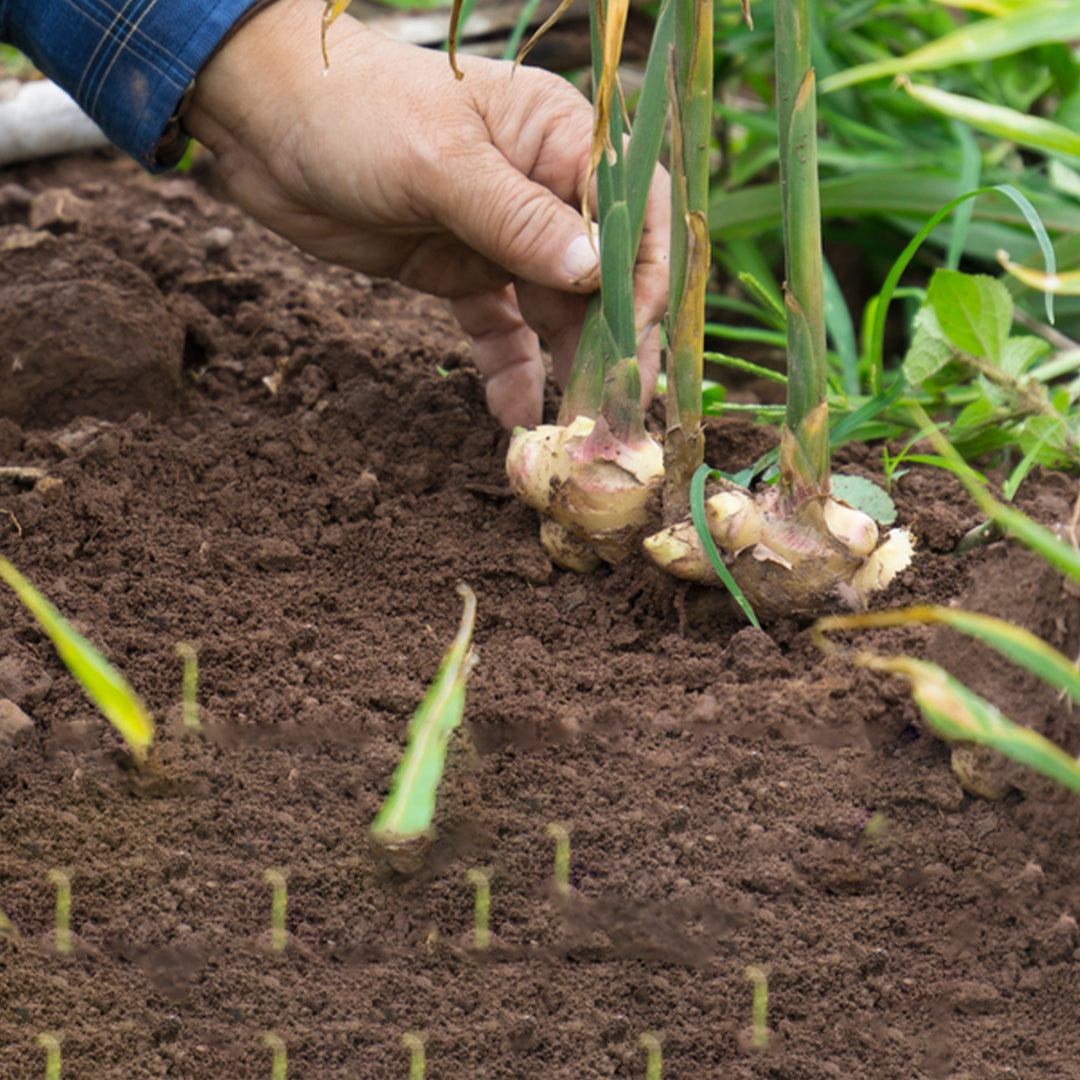 Nisarg Nutritions
Kuff Candy
The medicinal ingredients like ginger, cardamom, and cinnamon in Kuff Candy make it ideal for treating cough, cold, and sore throat. Kuff Candy is formulated with organic and natural ingredients. Being true to our brand values, all of our ingredients are proudly sourced from local farmers that vigilantly cultivate chemical-free produce.