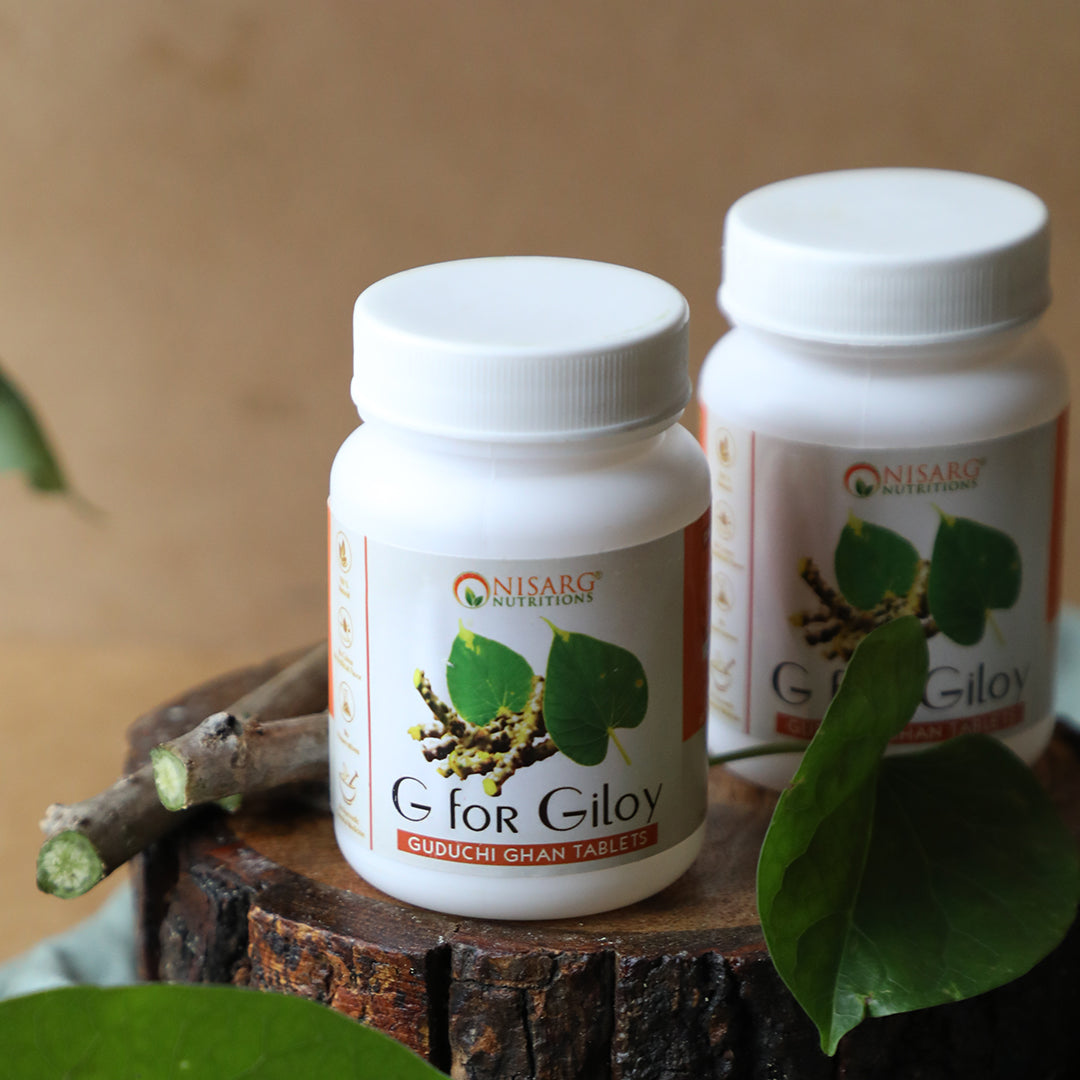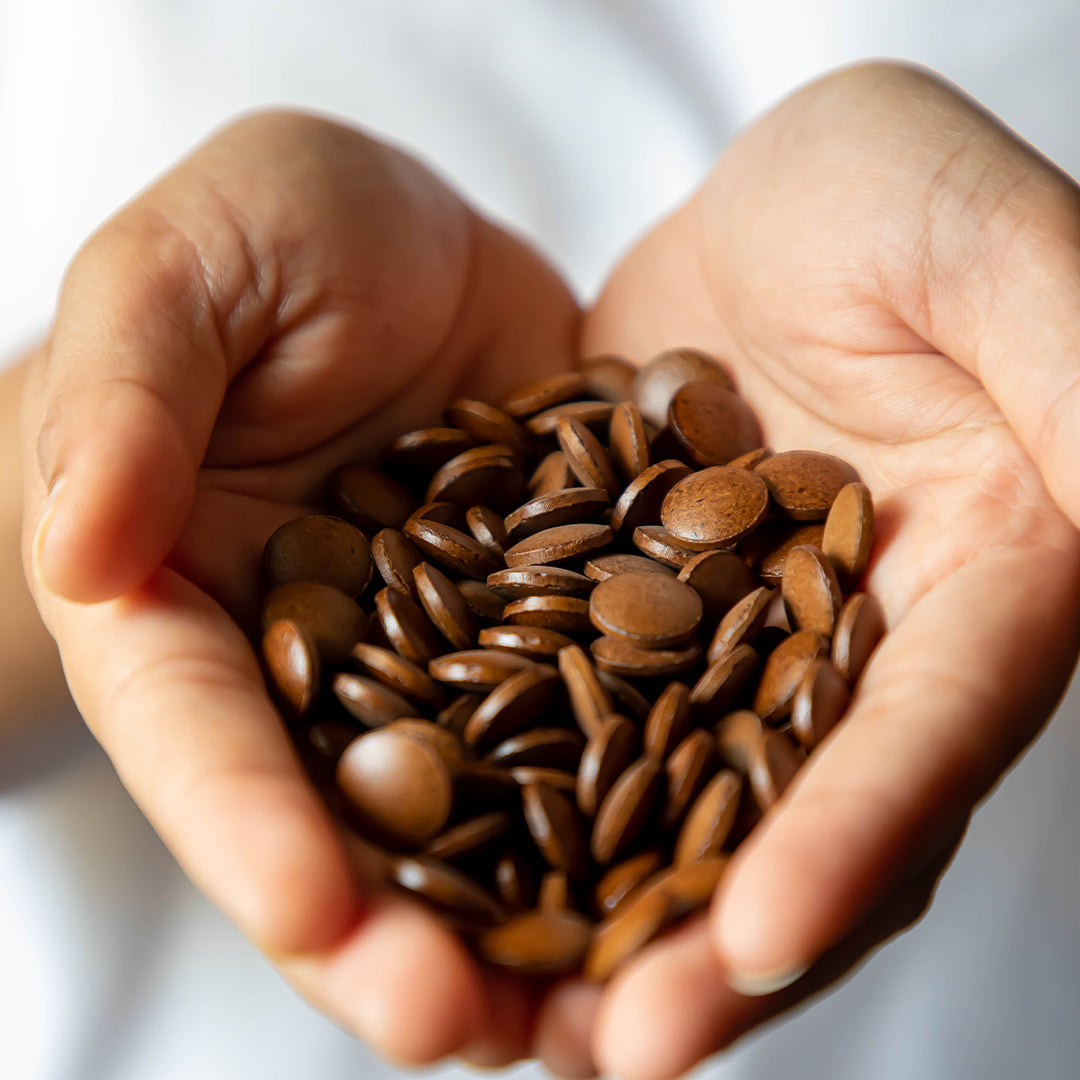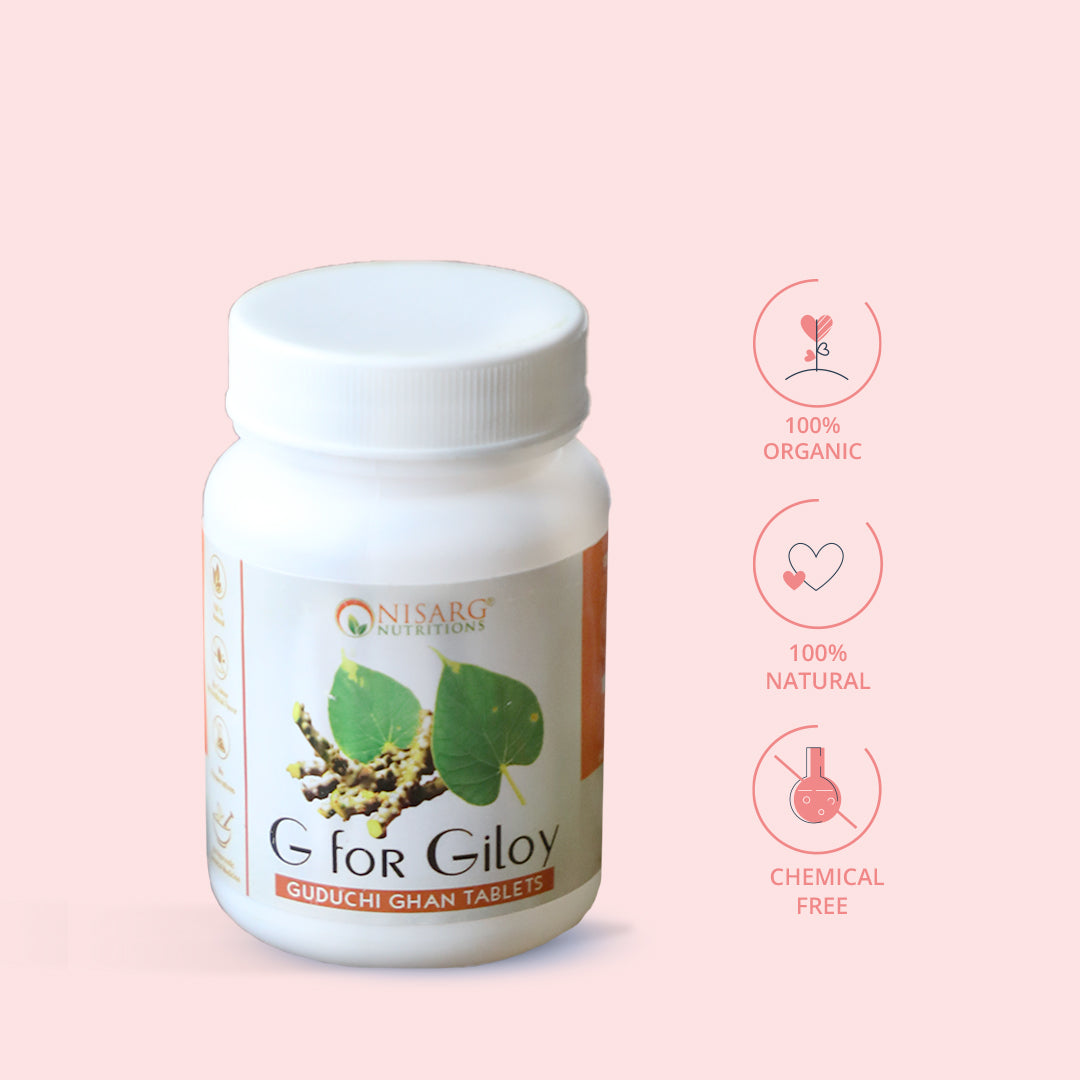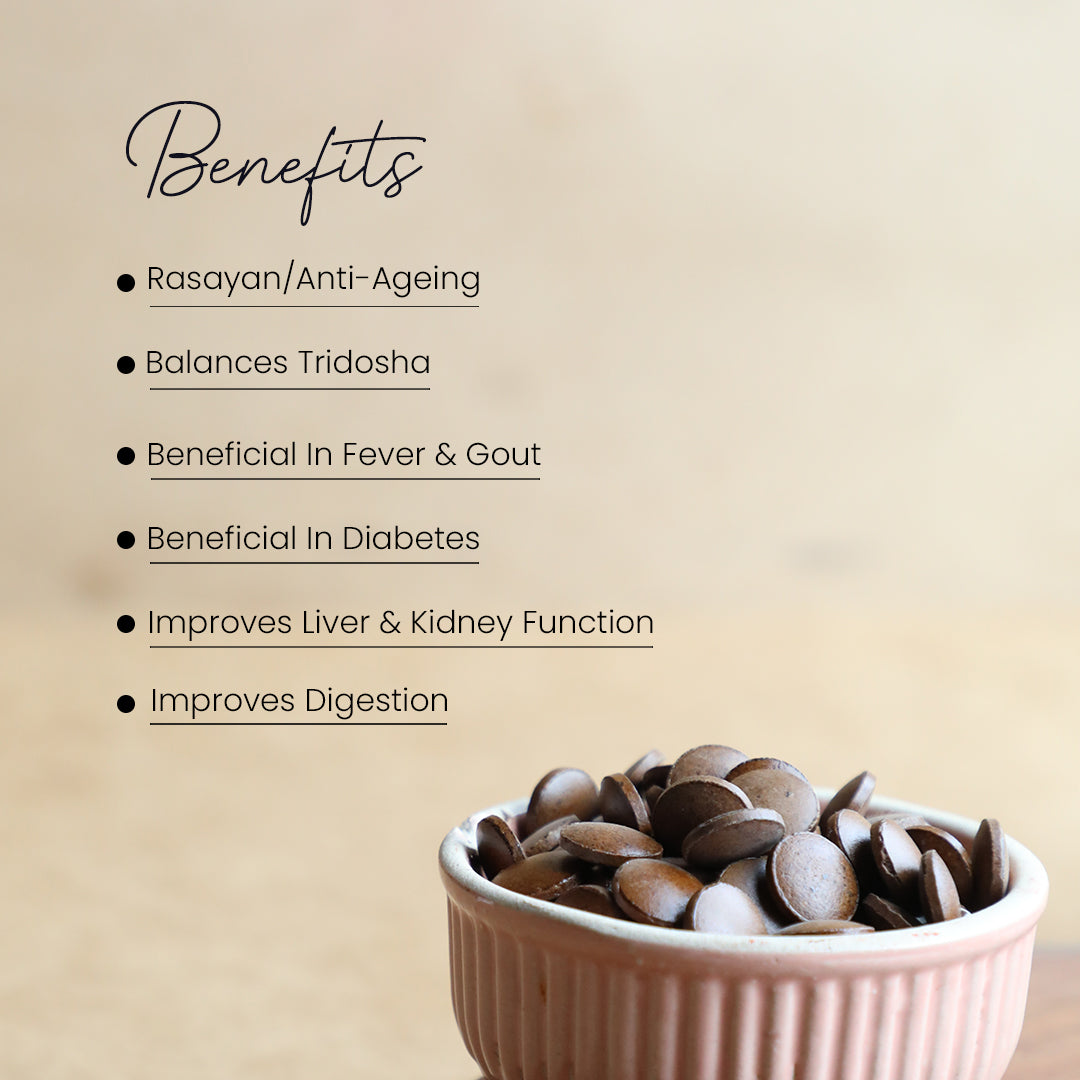 A mixture of Guduchi and Neem plant stems for better Immunity
Description
Giloy / Galo / Amruta / Guduchi is a widely used and ancient Ayurvedic medicine. Giloy has been used for ages and is well-known for its immunity-boosting properties. Giloy fights infections, works excellently against fever, improves liver and kidney function, and promotes overall health. The advantages of Giloy post-Covid are widely recognized and evident. G for Giloy tablets by
Nisarg Nutritions
are made from the finest quality Giloy/Guduchi stems that are grown on neem trees. These tablets are made in a world-class GMP-certified pharmacy and are created in a manner that preserves and maintains their numerous health benefits.
What's Inside
A mixture of Guduchi and Neem plant stems.
Benefits
Balances Tridosha
Beneficial in treating Fever (Anti Pyretic)
Beneficial in Diabetes
Aids in treating Gout
Improves Liver and Kidney Function
Improves Digestion
Boosts Immunity
Usage
Recommended use: 2-4 tablets per day.
Consult Doctor Medha Patel for Ayurvedic treatments
---
Free Shipping on order above ₹399
Free Gift on prepaid orders over ₹500
Get upto 30% off sitewide
---
---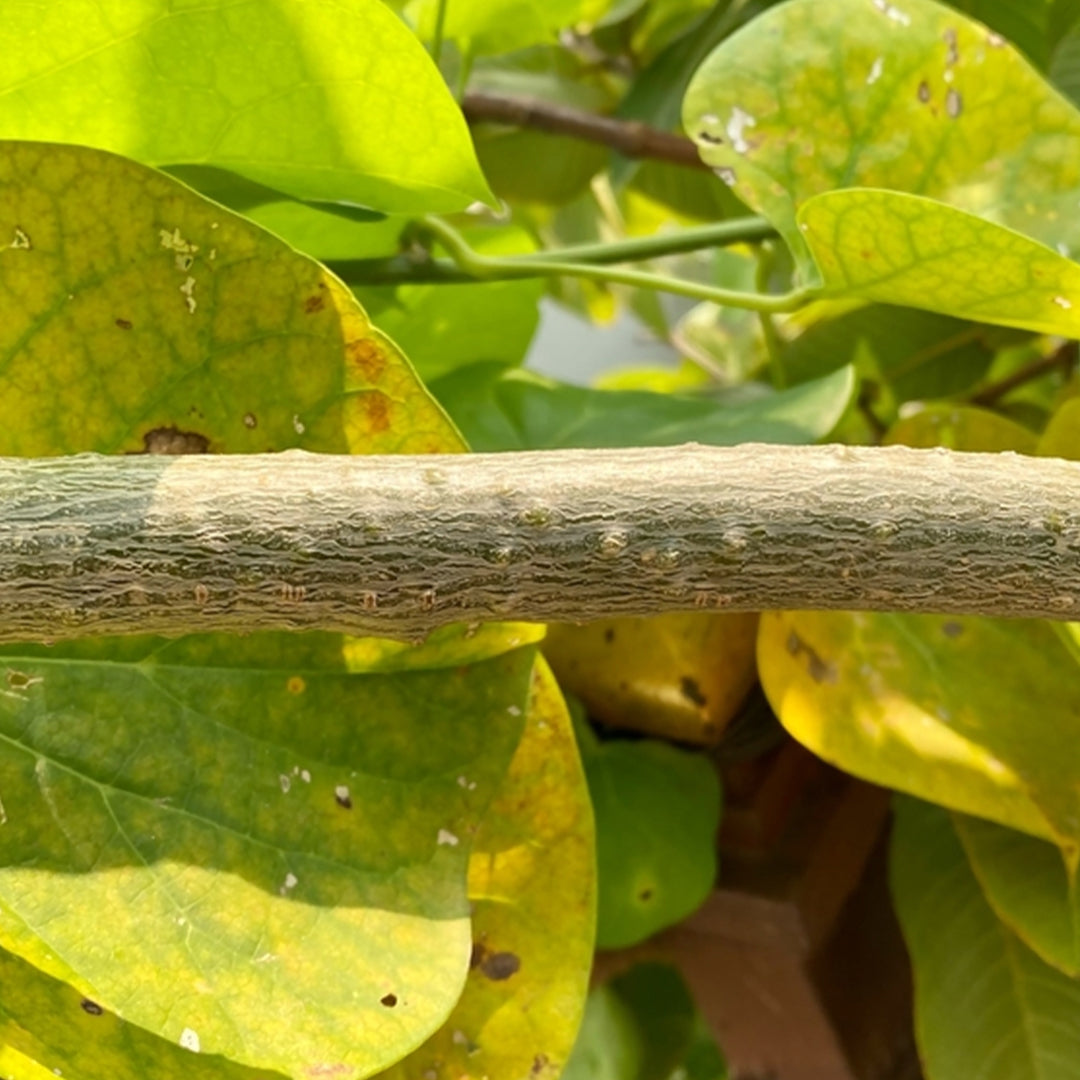 Nisarg Nutritions
G for Giloy Tablets
Giloy is known for its immunomodulatory properties, which help to strengthen the immune system and protect the body from infections. The Giloy tablets by us are made from the finest quality ingredients sourced locally, in line with our brand's mission to support and promote local farmers. All of our components are proudly acquired from farmers who grow chemical-free produce.